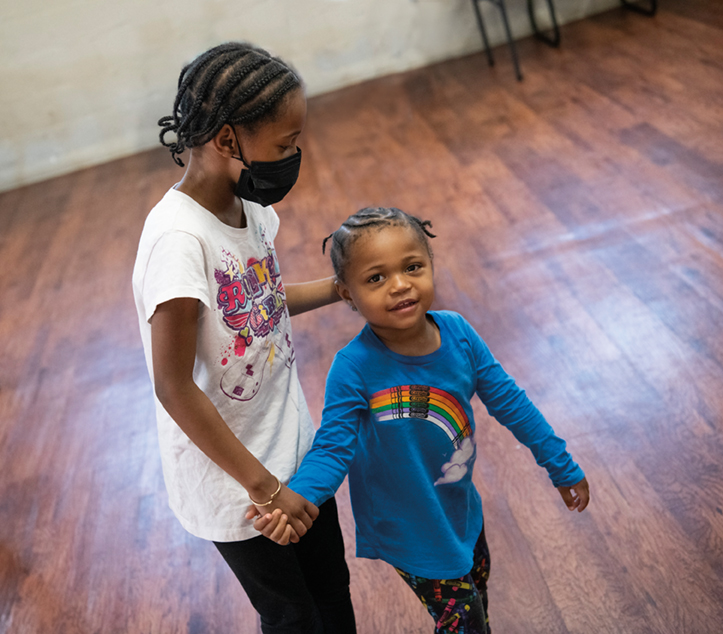 Contributing to a Thriving Community: A Year of Grantmaking
Between April 1, 2020 and March 31, 2021, we had the largest year of grantmaking in our history. We distributed more than twenty million dollars in grant support to nonprofit organizations in Central New York and surrounding areas. twelve million dollars in grants from our donor-advised funds provided general operating support for nonprofits.
COVID-19 Community Support
Even as the COVID-19 crisis disrupted day-to-day activities, we remained committed to our mission by distributing funding to local charities to enhance local communities and enable local residents to thrive. Through our COVID-19 support funds, launched in March 2020, we prioritized emergency relief efforts in Onondaga, Madison, Oswego and Cayuga counties. We leveraged longstanding partnerships with local government and regional funders, raising and distributing $2.3 million in grants to support individuals and communities affected by the economic and social consequences of the pandemic.
Community Grantmaking
Guided by a pledge to urgently support those hit hardest by the pandemic, we adjusted our Community Grants program to prioritize emergency relief efforts. This meant that in addition to our typical funding parameters, we also supported general operating expenses to meet pandemic-related needs. We distributed $1,634,732 in Community Grants to 53 organizations. To view a full list of Community Grants click here.
Rural Poverty Support
The Madison County Rural Poverty Fund is our effort to support poverty-related causes in Madison County. We committed to tackling this issue through multiple approaches, including funding, impact investing and community leadership. The fund distributed $149,892 to 25 organizations this year.
Black Equity & Excellence Funding
We established our Black Equity & Excellence Fund in June 2020, to invest in Black-led organizations working in historically underserved communities and projects that counteract inequities. Twenty-seven grants totaling $544,889 were distributed through the fund's first two rounds of grantmaking this past year. To view a full list of Black Equity & Excellence Fund grants click here.
Strategic Initiatives
We distributed $223,966 in small grants to 107 organizations; $128,750 in Performance Management grants to 11 organizations; $233,125 in LeadSafeCNY grants to 10 organizations; $200,692 in literacy grants to 6 organizations; and 2 Strategic Partnership grants totaling $17,200.