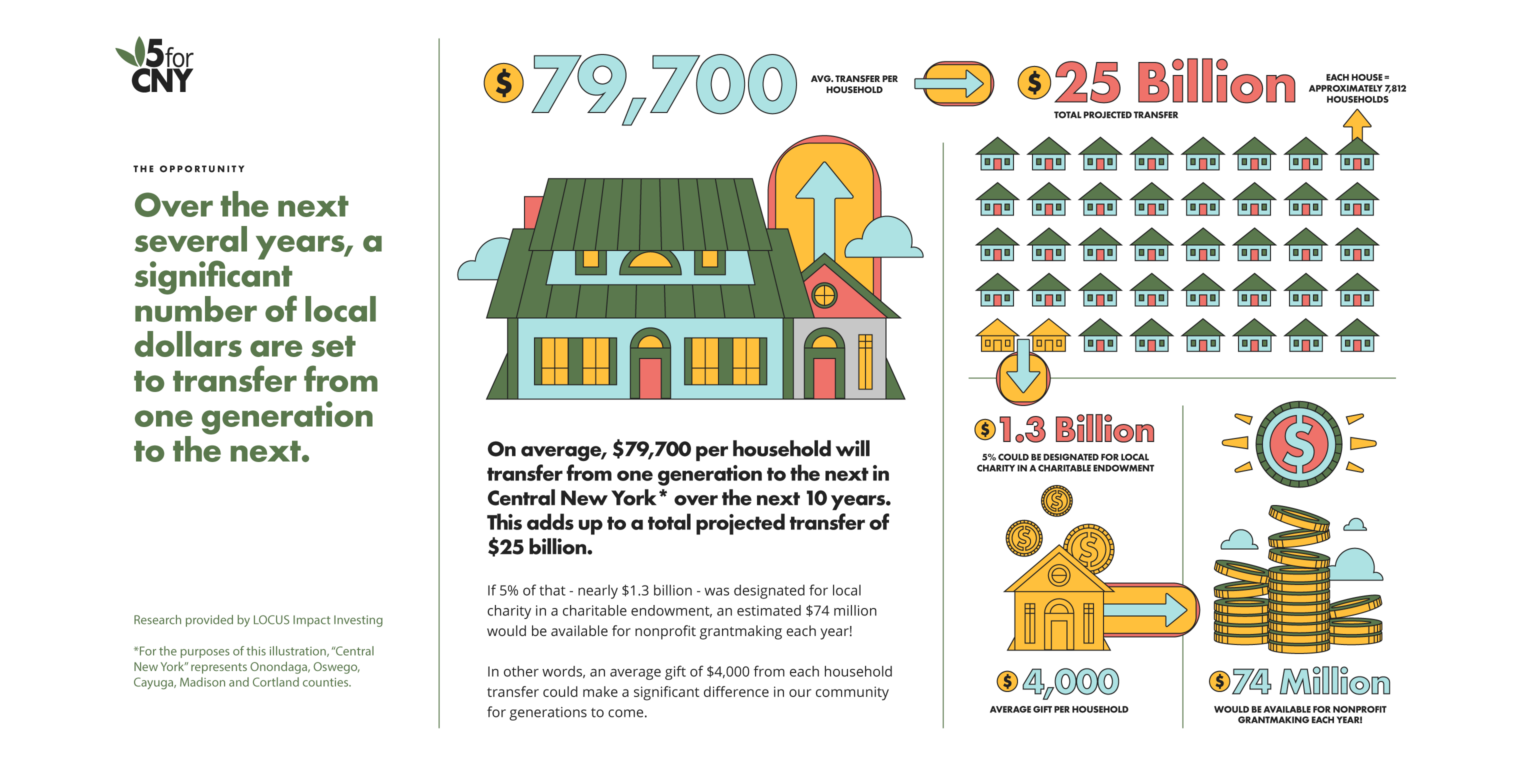 About 5forCNY
This community is part of who you are. You can give back with a gift to the region's future.
Take a moment to think about what matters to you. Perhaps it's the schools your children attend, or the hospital where you receive care. It could be the park where your grandchildren love to play, or a local charity that's a big part of your life. What could you do to make sure the things that matter to you today have a secure future, long after you're gone? How can you help ensure that future generations will benefit from the wonderful resources in our community?
The answer is surprisingly simple. The lives of current and future CNY residents, including our children and grandchildren, would be immeasurably benefited with a vibrant region if everyone gave 5% of their assets – whether they be large, small or anywhere in between – to charity through their estate.
A study conducted by LOCUS Impact Investing found that on average, $79,700 per household will transfer from one generation to the next in Central New York over the next 10 years. This adds up to a total projected transfer of $25 billion.
If 5% of that – nearly $1.3 billion – was designated for local charity in a charitable endowment, an estimated $74 million would be available for nonprofit grantmaking each year!
In other words, an average gift of $4,000 from each household transfer could make a significant difference in our community for generations to come.
Just imagine: In just a few easy steps, the local organizations and causes that you care about could continue to receive your support long after you are gone – greatly improving the lives of your family, friends and future generations.