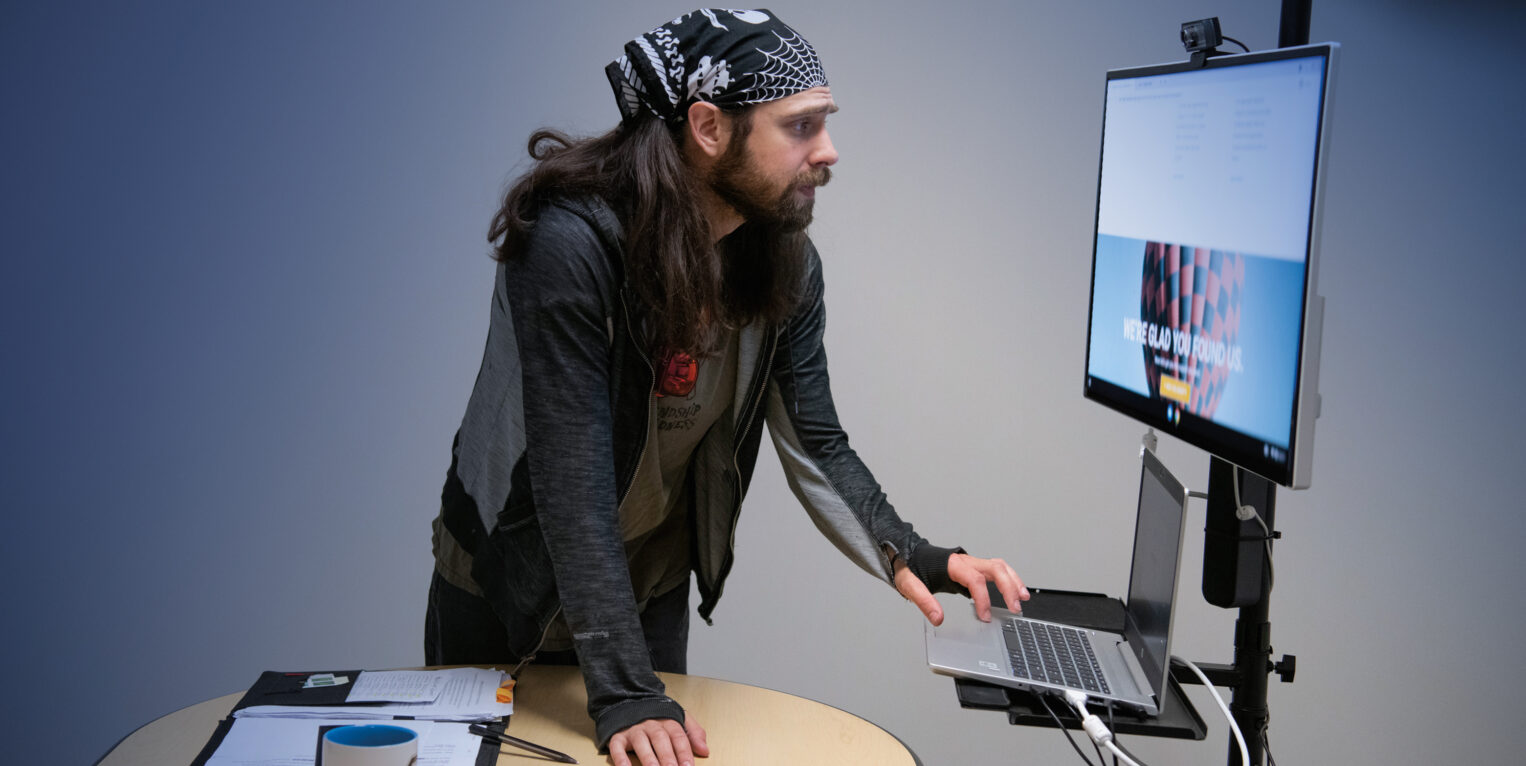 Virtual Upgrades Help Re-Establish Care Connections
When the novel coronavirus pandemic shuttered schools and businesses, Liberty Resources kept the doors of its four Madison County residential supportive care facilities open — virtually. But the organization's outpatient clients living with substance abuse and mental illness experienced additional isolation because they could not attend counseling and support programs in person, and they could not easily access the organization's virtual sessions.
"People were missing appointments," said Kristin Slater, residential programs manager. "They didn't have the ability to access self-help meetings online. We have one gentleman
who struggled even to use his phone."
Staff worried that quarantine, coupled with the technological divide and an already worrisome level of substance abuse and overdoses in Madison County, would stall clients' recovery.
"They really need that connection," Slater said. "They need to be able to engage and they need to be able to have the services. When those services went to strictly telehealth that was hard for some clients to access, it increased their isolation, which affects their substance use and their mental health."
Liberty Resources has provided housing for people with mental illness since 1979. The agency opened its first residence for people with substance abuse disorders in 1991. For many of the people organization serves, technology already was a barrier.
"Some of our clients come to us without a phone. They don't have access to computers, or they don't know how to use them," Slater said. "Without a phone and without the ability to use the internet, it's hard to stay connected and improve your life."
A grant from our Madison County Rural Poverty Fund helped the organization purchase technology and upgrades for its telephone system. "We were able to use this grant to re-establish connections for residents," Slater said. "They were able to re-engage with their health providers again, with self-help again, with resources in the community, to access medication."
Now outpatient clients can attend Zoom or Skype appointments using the agency's 32-inch television connected to a laptop. They can sign out Chromebooks to access telehealth services, GED programs, job searches and resume writing workshops.
"This really has opened the doors to our clients so that they can access our support groups," Slater said.
Liberty Resources made technology upgrades to help during the pandemic, but the tools will provide ongoing support for clients.
"So much is done online," Slater said. "We can now provide these services in-house. Now we can sit with them and coach them through writing a resume and writing a professional letter. It's a struggle to help clients find work, and that's what helps them be successful in the long run."
That's what happened with the gentleman who struggled to use a cellphone. He set up an email account, started communicating online and learned to attend virtual meetings. Slater helped him create and email a resume. "Now he's got a job," she said. "And now he feels like he has a purpose."