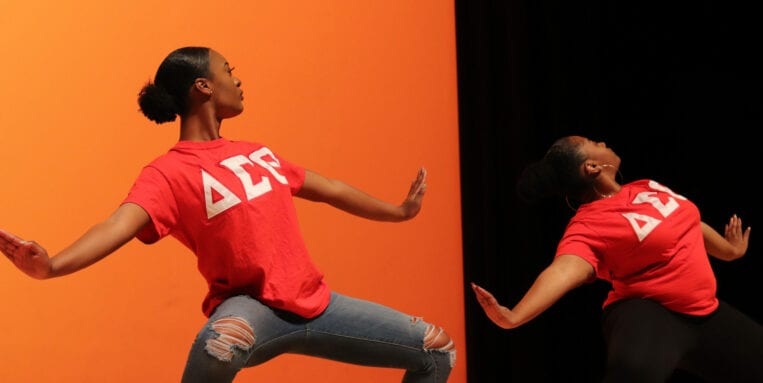 Black Equity & Excellence Grants
Fiscal Year 2023
10 Less received $10,000 to host conferences designed to educate youth about historic civic leaders in their community while promoting careers within the judicial system.
100 Black Men of Syracuse received $55,000 to launch the Youth Empowerment Program, a bi-weekly academic mentoring program offered throughout the school year for 4th- to 8th-graders.
AFICA received $5,000 to host demonstrations to teach community members how to grow plants and use them to create healthier natural beauty care products.
Cuse Connection received $10,000 to provide scholarships and student recognition awards to college-bound high school seniors.
Doula 4 a Queen received $10,000 to expand its healing and training services for Black families to help improve their experiences before, during and after birth.
Focusing Our Resources for Community Enlightenment received $25,000 to support the Ready Syracuse Expansion Project, which trains and educates Black residents in emergency preparedness by engaging them in the civic life of the community.
Half Hood Half Holistic received $10,000 to provide Black communities with access to mental wellness support in areas of maternal mental health, relational health and men's mental health.
J&L Consulting received $10,000 to provide affordable consulting services and Mental Health First Aide Training to Syracuse's Black community.
J.H.Rolling Arts Education Leadership Strategies received $10,000 to launch the Art of Repair Teen Central New York Workforce Initiative for Neighborhood Success, a neighborhood revitalization effort led by local Black youth in their neighborhoods.
The Kia Foundation received $15,000 to launch the Pet Wellness and Care Workshop, which will provide an opportunity for Black pet owners to learn about pet behavior training, proper feeding, pet grooming and spraying and neutering.
Living While Black Exhibition received $10,000 to create the Living While Black exhibition that consists of quilts and video of spoken word and dance that address many challenges Black residents experience in our country.
NRJ Consulting received $10,000 to provide three months of communications consulting for a local nonprofit organization in need of communications support.
The Nile Dayne Foundation received $21,000 to hire retired educators to tutor students in education and teach them about financial fitness.
PGR Foundation received $10,000 to support the Youth Leadership and Public Speaking Ambassadors programs, which helps young girls develop their communication, presentation and leadership skills through practical experiences.
Soul Filled Art received $14,000 to help women of color recover and heal from past negative experiences by giving them the opportunity to share their life challenges, traumas and mental health experiences through the creation of African Diaspora Ancestral Art Forms.
Syracuse Chapter of the Junior Frontiers of the Mohawk Valley received $10,000 to bring students on a tour of historically black colleges and universities in Georgia, Alabama, North Carolina and South Carolina.
Syracuse Strong Amateur Football Club received $5,000 to launch a program for youth from the inner city of Syracuse to learn the skills and abilities it takes to be a leader both on and off of the football field.
Juneteenth, Inc.- $2,500
Provide cultural programming during the Juneteenth Cultural Festival and Parade
Let Me Be Great #44- $5,000
Host the Let Me Be Great #44 Community Day event that allows families to come together at a park and receive community resources to help them prepare for everyday life
Fiscal Year 2022
Café Sankofa- $55,000
Expand its Honoring Black Farming and Literacy program aimed at bringing the community together to read and learn about the history and legacy of Black farming and gardening.
Center of Hope International – $25,000     
Host Black Media Mogul Maker (BMMM), a diverse and inclusive 10-week digital media entrepreneurship program including training, mentoring and resources for 25 Black founders and creators.
Ecodessa (Fiscal Sponsor: Downtown Syracuse Foundation) – $25,000         
Launch a retail incubator program in downtown Syracuse for Black entrepreneurs.
Good Life Philanthropic Youth Foundation – $25,000
Partner with Manufacturing Association of Central New York (MACNY) to create a paid job apprenticeship program for youth ages 18-24.
Salt City Communications (Fiscal Sponsor: Good Life Youth Foundation) – $25,000
Host a radio series to provide a platform for Black voices in the community.
IMobile Health Vision – $20,000
Provide wraparound case management services for indigent families aimed at promoting family cohesion, building resilience, increasing access to care, advocacy and financial education.
Black Artist Collective CNY (Fiscal Sponsor: Community Folk Art Center)– $15,000
Host professional development classes, workshops and arts education, and Black Joy events.
The Women's Economic Institute – $15,000
Support a two-year project to identify and support vulnerable Black women-owned companies by providing recruitment marketing and materials.
Upstate Minority Economic Alliance (UMEA) – $15,000
Create a strategic plan to refocus efforts on helping Black, Latino, Native American and Asian/Pacific Islander business owners succeed.
7Even Streams (Fiscal Sponsor: Cuse Culture Legacy Foundation) – $8,000 
Launch a 7-week transformation program for ex-offenders, positioning graduates to exceed expectations and change the trajectory of their lives through re-entry into the workforce.
Neighborhood Chef (Fiscal Sponsor: Poised Gifted & Ready) – $5,000
Host educational cooking classes for Black individuals to help introduce healthier and more innovative ways to prepare flavorful, soulful and unique meals.
Neurodiversity Consulting LLC (Fiscal Sponsor: Sanchia A. Callender) – $5,000
Support its Race and Disability Lecture Series that focuses on educating, empowering, and including stakeholder voices in the conversation about the intersection of race and disability in the Black community.
StayMonet Opulent (Fiscal Sponsor: On Point for College) – $5,000
Sustain the Sankofa Urban Market, a place for Black- and minority-owned businesses to sell goods, connect with other business vendors, make new connections and grow their clientele.
The Ladies Room Podcast (Fiscal Sponsor: Café Sankofa) – $5,000    
Purchase streaming services and support other business efforts including small projects, public relations, marketing, business development, events, photography and travel.
Fiscal Year 2021
411 Publishing & Media (Fiscal Sponsor: On Point for College)- $11,000
Create the Syracuse Black Expo Business Online Directory that will serve as one location for people to access multiple Black-owned businesses online.
Black Cub Productions (Fiscal Sponsor: 100 Black Men of Syracuse, Inc.) -$25,000
Host a 10-week program for 7th-12th grade students that focuses on video production and creative skills around storytelling.
Fearless Queens (Fiscal Sponsor: Syracuse Community Connections) – $4,600 
Support its Queens Level Up Initiative, a virtual/in-person workshop master class series targeted to Black women.
God's Temple of Faith -$7,000
Support its Second Hand Closet initiative, which provides wardrobe, styling, and career enhancement services to potential job candidates.
Jubilee Homes of Syracuse -$50,000 
Support its Build to Work workforce development programming, which helps bridge the gap between "employers' wants and workers' needs" through hands-on case management.
Salat Ali (Fiscal Sponsor: HopePrint) -$10,000
Create a documentary that depicts and brings attention to the experiences of being a Black, Refugee, and Muslim identified person in America.
NRJ Consulting, LLC (Fiscal Sponsor: It Takes a Village, Inc.) -$10,000
Support its online training series to help Black business owners increase awareness about their services and products.
Option Zero (Fiscal Sponsor: Fight for Hearts) -$10,000
Renovate its youth recreational facility where students are provided with tutoring, emotional and physical training and life skills.
Paul Robeson Performing Arts Company -$15,000
Establish Preserve and Grow, a legacy and succession planning project.
Powerful Voices App (Fiscal Sponsor: YWCA) -$41,873
Expand the Powerful Voices, a phone application that will serve as a civic engagement tool.
Street Addiction Institute -$18,300
Support First T.E.A.M., a prevention program that provides support to Black youth living in high gunshot cluster neighborhoods.
The Joe Family Foundation for Disability Advocacy -$12,131
Support Healing through Art Therapy, an arts-based program used to counteract trauma for Black youth.
The William Herbert Johnson Bar Association of Central New York -$18,290
Host educational forums, events and panels for its Black Legal Association, which is the only minority bar association in Central New York.
UrbanTsyr (Fiscal Sponsor: Near Westside Initiative) -$8,000 
Create a digital information repository for social, cultural and education events, activities and programming for Black people and people of color.
Women of PEARLS (Fiscal Sponsor: 100 Black Men of Syracuse) -$11,000
Support its Black Women empowerment programming, which addresses the economic, professional, and health disparities faced by African-American women.
Artwork by Jaleel Campbell, LLC (Fiscal Sponsor: Community Folk Art Center) received $10,000 to support its "Feel the Funk Experience" and doll-making workshop to help bring local Black artists and entrepreneurs into the same space to build and grow among one another.
Community Folk Art Center received $20,000 to host virtual Black-art exhibitions and virtual art classes for the community.
Dunbar Association received $60,000 in operating support to help address the existing racial inequities in health outcomes among African Americans.
Focusing Our Resources for Community Enlightenment received $7,365 to host virtual CPR training and disaster preparedness in the Black community.
Hope 4 Us Training Program (Fiscal Sponsor: Funds for the Environment) received $10,080 to provide workforce training and certification assistance for Minority and Women Owned Business Enterprises (MWBE).
Juhanna Rogers LLC (Fiscal Sponsor: WCNY) received $40,000 to produce and publicize the second season of the public TV series, "Behind the Woman," which provides leadership training tips and advice for young women of color.
Kilpatrick Media and Marketing (Fiscal Sponsor: Joan Hillsman Music Network) received $9,400 to create a new podcast to elevate Black voices by providing the platform for individuals to share their stories.
PGR Foundation received $10,000 to launch its Back to School Pandemic Preparation Workshop series to encourage COVID-19 safety best practices to its mentees.
Sankofa N.E.S.T. received $11,850 to launch the Griot Guide Project, which is a culture-centered initiative for Black youth.
Syracuse Community Connections received $53,000 to expand its free therapy sessions for the Black community in partnership with the Marriage and Family Therapy Center at Syracuse University.
The Creators Lounge (Fiscal Sponsor: Syracuse Community Connections) received $11,000 to support its Black-Owned Impact Fund that help generate economic activity in the local Black-owned business community.
Village Birth International received $50,000 to hire Black doulas and purchase materials for Black maternal health community outreach and education.