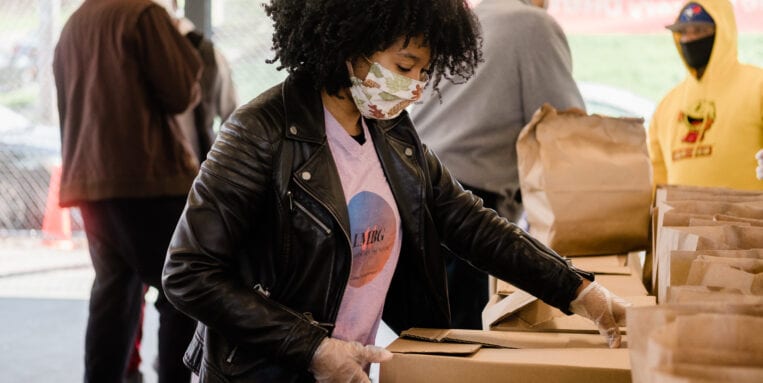 Disaster Relief
During times of tragedy, our community responds with generosity. Donors often have questions about where and how to give, and we're here to help. Listed below are the Central New York Community Foundation's recommendations for aiding those impacted by recent natural or human-generated disasters. By following these guidelines, you can increase the effectiveness of your donations to relief efforts and maximize your impact on affected communities, whether here in Central New York or around the world.
Give money, not goods
Food and clothing drives can be gratifying, but they come with substantial burdens to the nonprofits involved. Receiving, sorting, transporting and distributing items require time and money that are in short supply in the wake of a disaster. By giving cash, an organization can receive your gift immediately and put it toward the most pressing needs of affected residents.
Give to the organization, not the disaster
Donors always have the option of earmarking their gifts for a specific project or relief effort. But by marking your gift as general operating support, you allow the organization to both respond to the current crisis and prepare for the next one.
Take the long view
In the immediate aftermath of a disaster, there is a huge influx of money and attention. But real recovery takes time, and relief needs continue long after the cameras are packed up and the media moves on. When you support organizations that focus on medium- and long-term efforts, you ensure that affected communities can survive and return to their full strength.
Do some homework
The Community Foundation vets all organizations that our donors wish to support with grants from their donor-advised funds. There are online tools that allow you to do your own research as well. When considering a potential recipient organization, sites like Guidestar and Charity Navigator provide information about a charity's finances and internal workings so you can make an informed decision. Still unsure where to give? The Community Foundation recommends The Disaster Recovery Network at Global Giving to our donors.