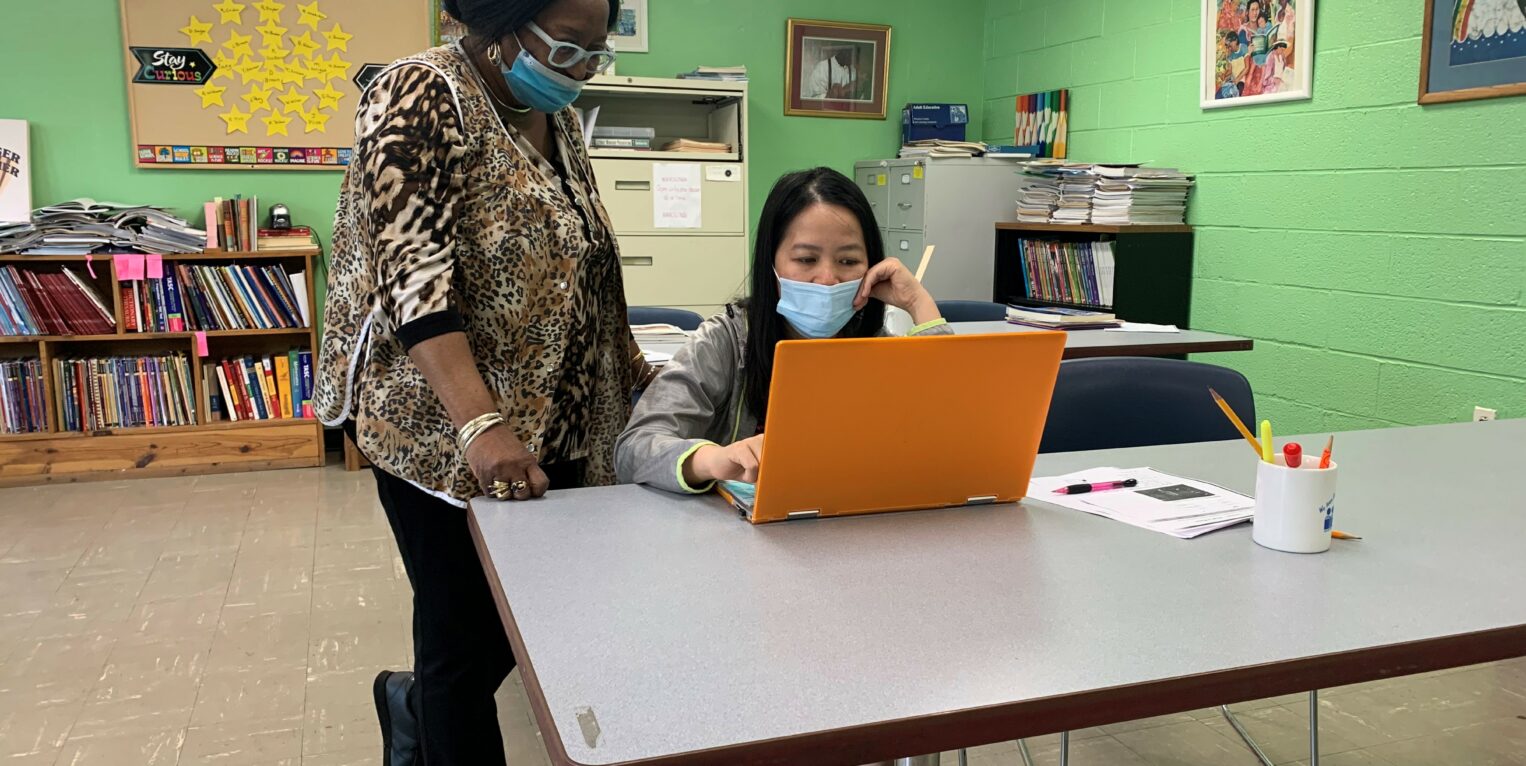 Year in Review
OUR COMMITMENT TO RACIAL EQUITY
We committed to beginning our journey of dismantling systemic racism by engaging our staff and board of directors in ongoing listening and learning conversations, integrating equity into our work through open dialogue and committing to invest $1 million in Black-led organizations through the creation of our Black Equity & Excellence Fund. Since the fund's establishment last June, we have made nearly $550,000 in grants to support projects that counteract inequities.
COVID-19 COMMUNITY SUPPORT FUNDS
In March and April 2020, we committed initial funding and management services to create a series of COVID-19 support funds across our region in partnership with local government and regional funders. These new coalitions resulted in stronger collaborations, streamlined resource deployment and, most importantly, responsive grants to nonprofits working with communities that were disproportionately impacted by economic consequences of the pandemic. Altogether, $2.3 million was raised and distributed in response grants to meet basic needs.
LANDMARK FISCAL YEAR
Between April 1, 2020 and March 31, 2021, we received $26.7 million in gifts and bequests, the second largest year in our history for new contributions. We distributed more than $20 million in much-needed grant support to nonprofit organizations in Central New York and surrounding areas, the largest year of grantmaking in our history.
$300,000 GRANT RECEIVED FOR LEAD POISONING EFFORTS
Our LeadSafeCNY initiative received a $300,000 grant from the Mother Cabrini Health Foundation to replace exterior doors and windows in rental units in neighborhoods where lead poisoning is prevalent. Nearly 60 affordable rental units will have significant lead hazards removed through this effort.
$10 MILLION ESTATE GIFT FROM DR. ROBERT J. VITKUS
When Bob Vitkus passed away last year, his estate named the Community Foundation as the recipient of a $10 million legacy gift to support outdoor parks and recreation areas and programs that involve youth, hunting and fishing, or conservation improve wildlife habitat and forest health.
ANONYMOUS $2.2 MILLION BEQUEST
Last September, we received a $2.2 million gift from an anonymous donor upon their passing. Their gift established an endowed fund that will support local nonprofit organizations providing healthcare and working to advance animal welfare.
CENSUS
Census data informs lawmakers on policy and funding decisions that impact the lives of 330 million Americans. Not accounting for every individual living in our region can have a devastating impact on Central New Yorkers for years to come. Therefore, census numbers are particularly consequential for those whom the Census Bureau considers 'hard-to-count populations,' which include some of the country's most vulnerable residents — immigrants, the elderly, young children, those living in rural areas and low-income households. Over the past few years we provided nearly $300,000 in grants toward efforts that encouraged hard-to-count populations to complete the 2020 census to ensure all Central New York residents are counted.
PARTICIPATORY BUDGETING
We partnered with the Transforming Communities Initiative (TCI) to develop a pilot participatory budgeting campaign on the Westside of Syracuse. The Peacemaking Program, facilitated through the Center for Court Innovation, was selected as the project lead. The goal of the campaign is to create a resident-led grantmaking opportunity. Residents identify potential projects in their neighborhood and decide how to spend the available funding.
CENTERSTATE CEO NONPROFIT OF THE YEAR AWARD
We were humbled to be the recipient of this year's Nonprofit of the Year Award from CenterState CEO, but this honor really belongs to our entire community. The positive impact of our work over the past year would not have been possible without the extraordinary generosity of our partners and Central New Yorkers.
SAY YES SYRACUSE
As the national office of Say Yes to Education concluded its work and devolved responsibility to local affiliates, we stepped in to take on the role of managing the local office and employing its staff. With permanent support for students in place through the Say Yes scholarship endowment, and continuing engagement among our partners, we're looking forward to the next chapter for Say Yes Syracuse.
AFFILIATE FUNDS
Our four Affiliate Funds had an outstanding year of fundraising and grantmaking to nonprofits across the region. In partnership with local funders including the United Way of Cayuga County, the John Ben Snow Memorial Trust, the Shineman Foundation and the United Way of Oswego County, the Cayuga Community Fund distributed $178,559 in grants, the Greater Pulaski Community Endowment Fund distributed $28,977 in grants, the Oswego County Community Foundation distributed $253,534 in grants and the Women's Fund of Central New York distributed $48,450 in grants.