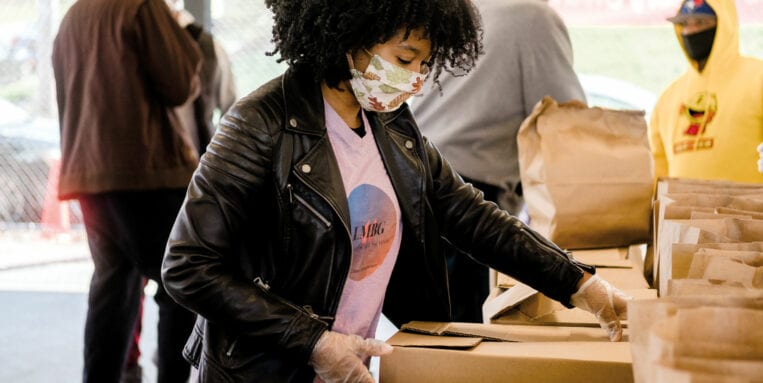 Crisis Response
When a crisis like the coronavirus (COVID-19) pandemic hits, our goal is not to do less because of uncertainty but to do more because our neighbors need us. Our resources and community knowledge allow us to act quickly during times of crisis, raising and deploying funds to fill gaps or justify ideas, and supporting a scaled up response from the government.
Here is a sample of what we, along with our community partners, were able to accomplish during the COVID-19 crisis when we combined the generosity of our donors with the hard work of our nonprofit community. For more information on our COVID-19 community response, view our Report to the Community.
Our Impact
$2.3M
raised for COVID-19 support
201
grants used to meet basic needs from March 2020-March 2021
$2,294,247
in response grants distributed through March 31, 2021
Our Impact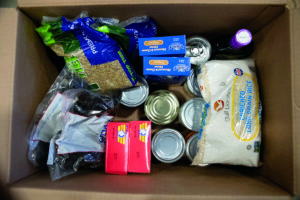 Underserved families faced unexpected childcare and food needs. The vulnerable included Central New Yorkers who were employed but had limited assets to fall back on in an emergency. We helped:
Ramp up food pantry offerings due to increased demand
Provide weekend groceries to families who qualify for school breakfast and lunch programs on the weekdays
Distribute emergency food parcels, cleaning supplies and hygiene items to families
Increase distribution of diapers and other personal hygiene items, which are not covered by government safety net programs
Assist homeowners without discretionary income in making emergency home repairs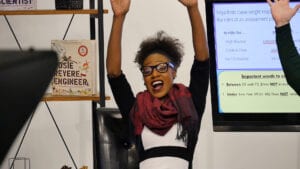 Organizations needed support to continue serving constituents. This included technology to allow agencies to support people with mental health conditions or disabilities through remote sessions. We helped:
Provide financial and career counseling to Veterans and their families
Produce remote parenting education classes for families with children
Maintain 24/7 remote counseling and assistance for victims of domestic violence
Offer virtual care consultations, referral meetings, support groups and education programs to dementia patients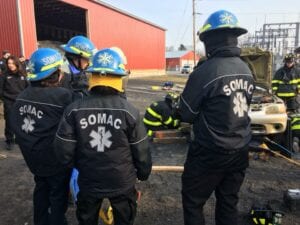 Some vulnerable populations, such as the elderly and refugees, struggled to understand or obtain accurate information and sanitization supplies during this time. Additionally, healthcare workers were in great need of effective safety equipment. We helped:
Connect limited English proficient families to accurate public health information and social services
Facilitate access to critical Personal Protective Equipment (PPE), testing supplies, thermometers and technology
Distribute sanitizing products to elderly residents
Produce large amounts of cotton masks and gowns for local healthcare providers
Thank You
When the COVID-19 pandemic hit Central New York, our friends and neighbors responded immediately.
In Onondaga County, we thank our founding partners of the COVID-19 Community Support Fund and our many supporters for coming together during this difficult time to support our neighbors in greatest need.
In surrounding counties, we thank our partners and donors for their support of the Oswego County COVID-19 Fund, Cayuga County COVID-19 Fund, Madison County Rural Poverty Fund, Greater Pulaski Community Endowment Fund and the Women's Fund of Central New York for stepping up in this time of crisis.
Learn More
Make a Difference with Us
Your assistance can aid us in making an even greater impact. Here are some ways you can help us do more.