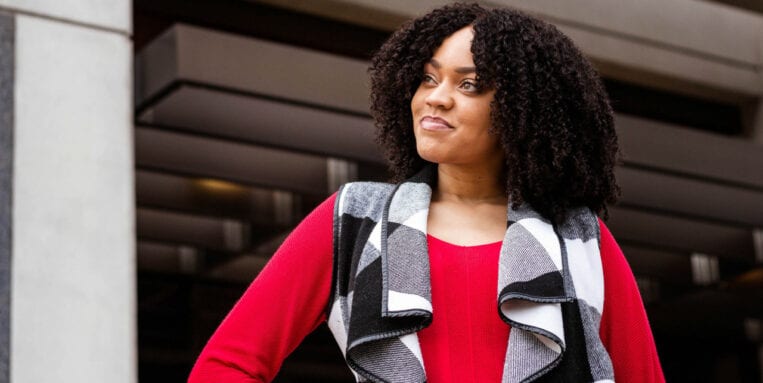 A Commitment to Racial Equity
Central New Yorkers are resilient individuals who believe in the values of hard work and determination. Here, everyone deserves a fighting chance at success. However, not everyone in our region currently has an equal opportunity to succeed. Historically excluded groups face various structural inequities that make it more difficult for them to thrive. This is especially true for Black, Latino, Native American, and Asian American/Pacific Islander residents, who face undeserved and unfair obstacles based on race. View data on CNY Vitals.
At the Community Foundation, we believe that addressing structural racism and other inequities is essential to reaching our vision for Central New York: to be a vibrant community with opportunity for everyone. In order to partner with our community to make change in this way, we must emphasize the importance of equity and inclusion in everything we do.
This commitment is infused into our strategic planning goals, programmatic design and workplace culture, and is expected to evolve over time to address changing needs. We hold ourselves accountable for adhering to these values through measurable, data-driven goals and metrics found within our strategic plan and monitored by our board of directors. View our Reflections blog to follow along with how we are doing.
Our Racial Equity Values & Commitment
We commit to addressing racial equity within the critical roles that a community foundation plays in its region.
Community Investment – We support leaders, organizations and programs that advance racial equity and address the needs and opportunities of our diverse communities by:
Carrying out innovative, accessible race-informed grantmaking and undertaking strategic initiatives that engage residents of color in development and evolution. We rely on data to evaluate grant effectiveness and distribution relative to the racial composition of the communities we serve.
Investing in nonprofit organizations led by and serving people of color and serving as a convener and resource to advance their work.
Fund Development – We raise the financial resources necessary to invest in the advancement of racial equity and increase the philanthropic influence of communities of color by:
Increasing the amount of funds available to address the causes of racial inequity.
Diversifying our donor base through intentional, informed and culturally sensitive outreach to communities and advisors of color.
Civic Participation – We build strong, trust-based relationships with communities of color and use our influence to advocate for systemic change by:
Creating a welcoming space that invites in multiple points of view from which to actively listen, engage and learn while acknowledging we don't know all the answers.
Using data to expose racial inequities, advocate for policy and institutional change, and demonstrate progress.
Communicating inclusively to reflect the diversity of our community and bring to light the structural policies and institutional processes at the root of inequity.
Economic Support – We create economic opportunities for all communities with which we engage by:
Supporting businesses owned by the historically marginalized when making investment and purchasing decisions.
Offering a values-based investment pool and mission-aligned impact investment options.
Breaking down barriers to academic success to ensure all Syracuse students can seek post-secondary education.
Organizational Culture – We offer a culturally competent and diverse workplace where racial equity and inclusion is core to our beliefs and actions by:
Reflecting the racial diversity of the communities we serve in our staffing, board, committees and leadership.
Creating a safe, welcoming environment that values a wide spectrum of ideas and perspectives, promotes transparency and collaboration, and incorporates employee feedback in decisions and actions.
Maximizing employee potential through competitive compensation and benefits, professional development and career advancement opportunities.
Assessing policies and practices to ensure they are anti-racist and provide equal opportunity to all.
Committing to foundation-wide learning and requiring that all employees engage in continuous improvement of their skills and competencies regarding racial equity.
View our Reflections blog to follow along with how we are doing.