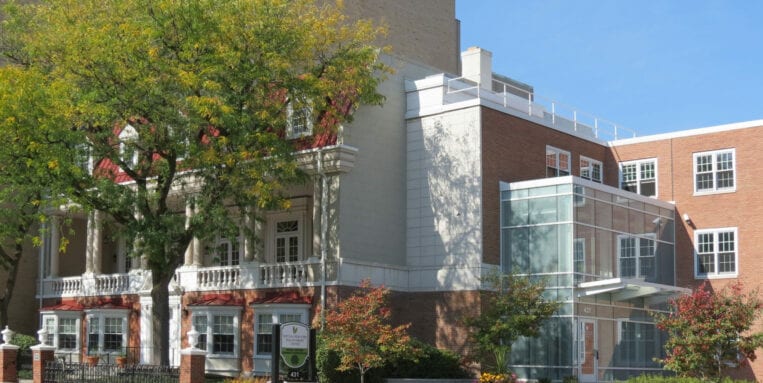 CNY Philanthropy Center
We established the Central New York Philanthropy Center in 2010 to serve as our permanent home and as a hub for charitable collaboration. The three-story building serves as an inspiring and welcoming place for our area's change makers to gather.
The historic University Club building, located at 431 East Fayette Street, provides ample and unique space for unprecedented collaboration between the Community Foundation, private foundations and nonprofit organizations as well as business and community leaders. It is a beacon for the nonprofit community, serving as a place to think, plan, meet and innovate. We welcome you to explore what the Philanthropy Center has to offer you and our community.