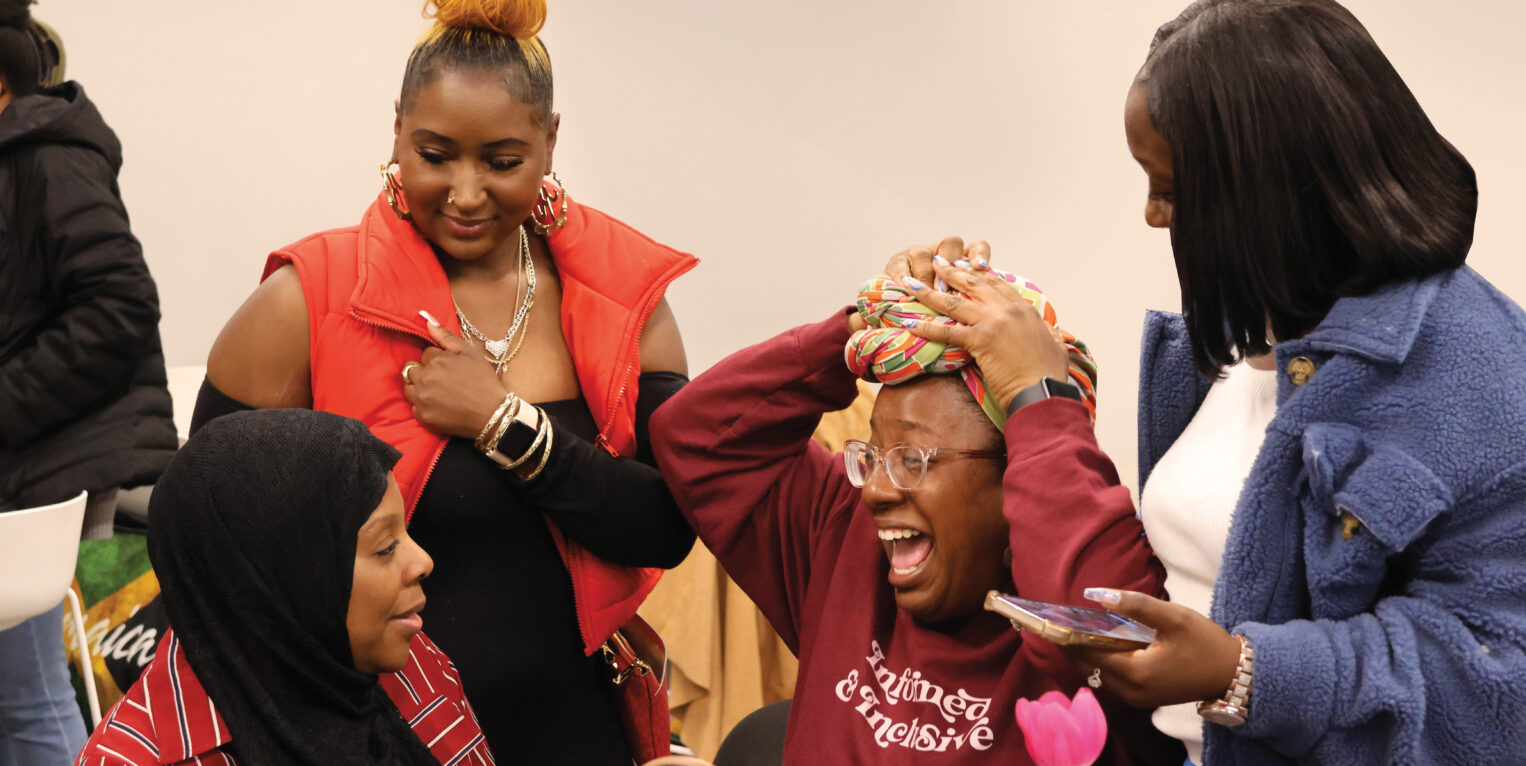 Participatory Budgeting: Community Residents Make their Own Funding Decisions
Pictured Above: Leaders of Sankofa Reproductive Health and Healing Center and Village Birth International react to the announcement of the winning project.  
Participatory budgeting is a type of community engagement in which residents decide how to allocate funding through a process of democratic deliberation and decision-making. Our participatory budgeting project, launched in 2022, involved nine months of collaborative efforts by Syracuse residents, community leaders and nonprofit organizations. Together, they worked to design effective solutions tailored to their neighborhoods. This initiative aimed to address the alarming rates of childhood lead poisoning in Syracuse, where 11.2% of children tested positive as of 2022. Residents most impacted by this issue were given the opportunity to decide how funding should be allocated to increase childhood lead testing.
A series of evening sessions held from September through April supported attendees with dinner and childcare. Participants learned about childhood lead poisoning, generated ideas for solutions and collaboratively developed the request for proposals criteria ahead of the community-wide vote. A total of 165 resident delegates participated in the planning sessions.
In May, we invited all Syracuse residents to take part in a one-day online and in-person vote to choose which citywide project would receive $150,000 in grant dollars to help increase childhood lead testing and awareness. After 482 votes were cast, we named a partnership between Sankofa Reproductive Health and Healing Center and Village Birth International the winner at a results party at the Salt City Market.
The winning project involves a collaboration between the two organizations as well as Doula 4 a Queen, zenG Wellness and Cafe Sankofa to use community-based doula care as an avenue of engagement and peer- to-peer community-led wellness. Doula-led education will be expanded to incorporate lead awareness and prevention into pre- and postpartum programming.