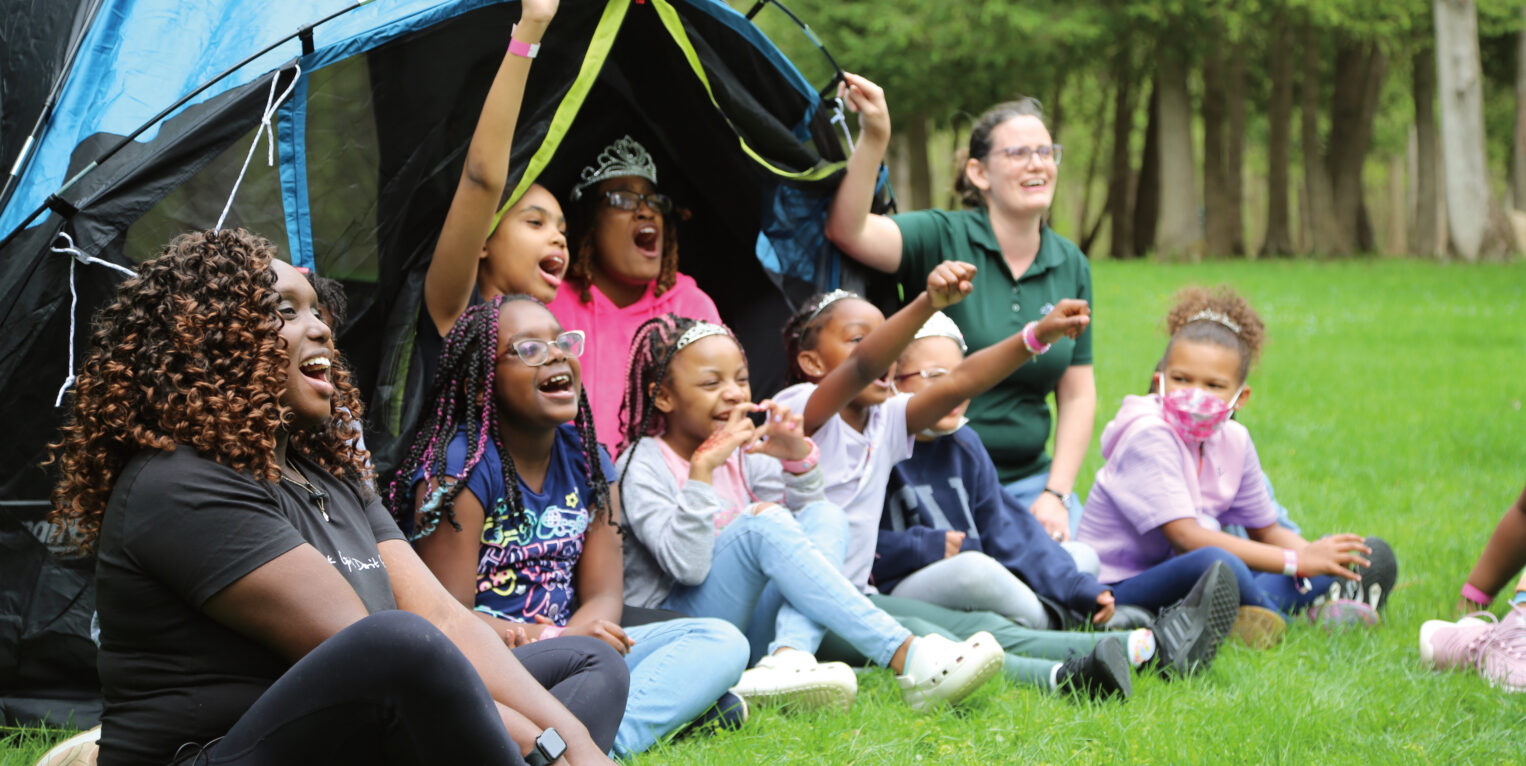 Breaking Barriers, Connecting Communities: Youth Thrive through Nature Exploration
Staffon Donerlson remembers his mother taking him to Green Lakes State Park when he was a child. When he was older and needed to relax and refresh, he'd head to the Fayetteville park for cookouts. But he never knew the park — with its splendid glacial lakes and popular picnic facilities — also featured hiking, fishing and golfing.
Now, as CNY Ladders to the Outdoors program director, Donerlson coordinates events that introduce children from under-resourced neighborhoods to the diverse natural, historic and recreational features of New York's parks system. "There's a lack of exposure for many families and children," he said. "They don't know what's going on at parks, or they don't even know they exist. There are historical sites, unique trails, fishing, bird watching. There's so much to do."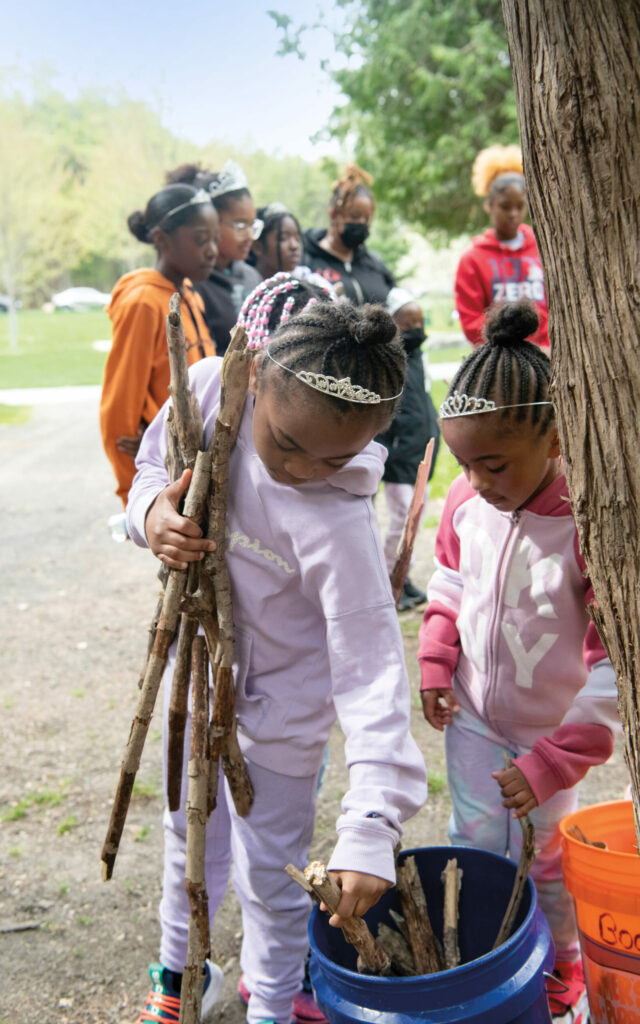 Barriers including transportation, access to equipment and discrimination prevent some people from enjoying nature, recreation and exercise in New York's parks, said Duane Owens, state parks regional director. "There's a perception we don't have the gear and the knowledge to use the parks," Owens said. "Some people don't feel safe or welcome at the parks."
To address these inequities, the Community Foundation provided a Community Grant to the Natural Heritage Trust for recreational equipment, instructors and outreach for CNY Ladders to the Outdoors. The programs offered, including skiing, fishing and camping, introduce outdoor experiences to youth in Syracuse neighborhoods with high levels of poverty and limited access to green space.
In April, Black Girls Don't Get Love, a nonprofit organization that provides positive and tangible opportunities for young women of color, spent a day exploring and adventuring with CNY Ladders to the Outdoors. Donerlson, along with other nature experts, led the group of more than 30 girls around Green Lakes as they taught them how to build tents, start fires safely, bird watch and make s'mores.
"We want to make sure that nature is accessible to young girls of color and that they are exposed to opportunities to explore and experience all that our planet has to offer," said Eden Strachan, founder of Black Girls Don't Get Love. "It was incredible to watch our girls fully engaged and smiling throughout the day."
CNY Ladders to the Outdoors launched in Western New York in 2020 with support from Natural Heritage Trust, a nonprofit partner to the New York State Office of Parks, Recreation and Historic Preservation. The program expanded to the Syracuse area in 2022.
"Too many of our parents and our uncles and our aunts in the city of Syracuse never spend time in the great outdoors," Owens said. "Camping equipment is expensive. When you go to a state park, you need a different set of clothes. Once you start knocking down some of those barriers, it's about how to make it accessible."
CNY Ladders to the Outdoors has organized programs that include fishing, snowshoeing and birding. During the summer, it provided kayaking lessons and camping at Green Lakes and other sites. Our grant supported equipment such as paddles, kayaks, life preservers and binoculars for nonprofit organizations to use.
Of the 10 children attending one of the fishing clinics at Clark Reservation in Jamesville, none had previously visited the state park. The young anglers caught, cleaned and ate the fish. "This is really good," one told the staff.
CNY Ladders to the Outdoors is designed to create a new generation of park visitors who enjoy the health benefits of exercise and recreation. "When you go out to these parks, it's an attitude adjustment, no matter who you are," Owens said. "It's good for the soul. If we can get kids and their parents out there, maybe they'll come back."
As of April, 275 youth participated in Ladders to the Outdoors environment and education programs.