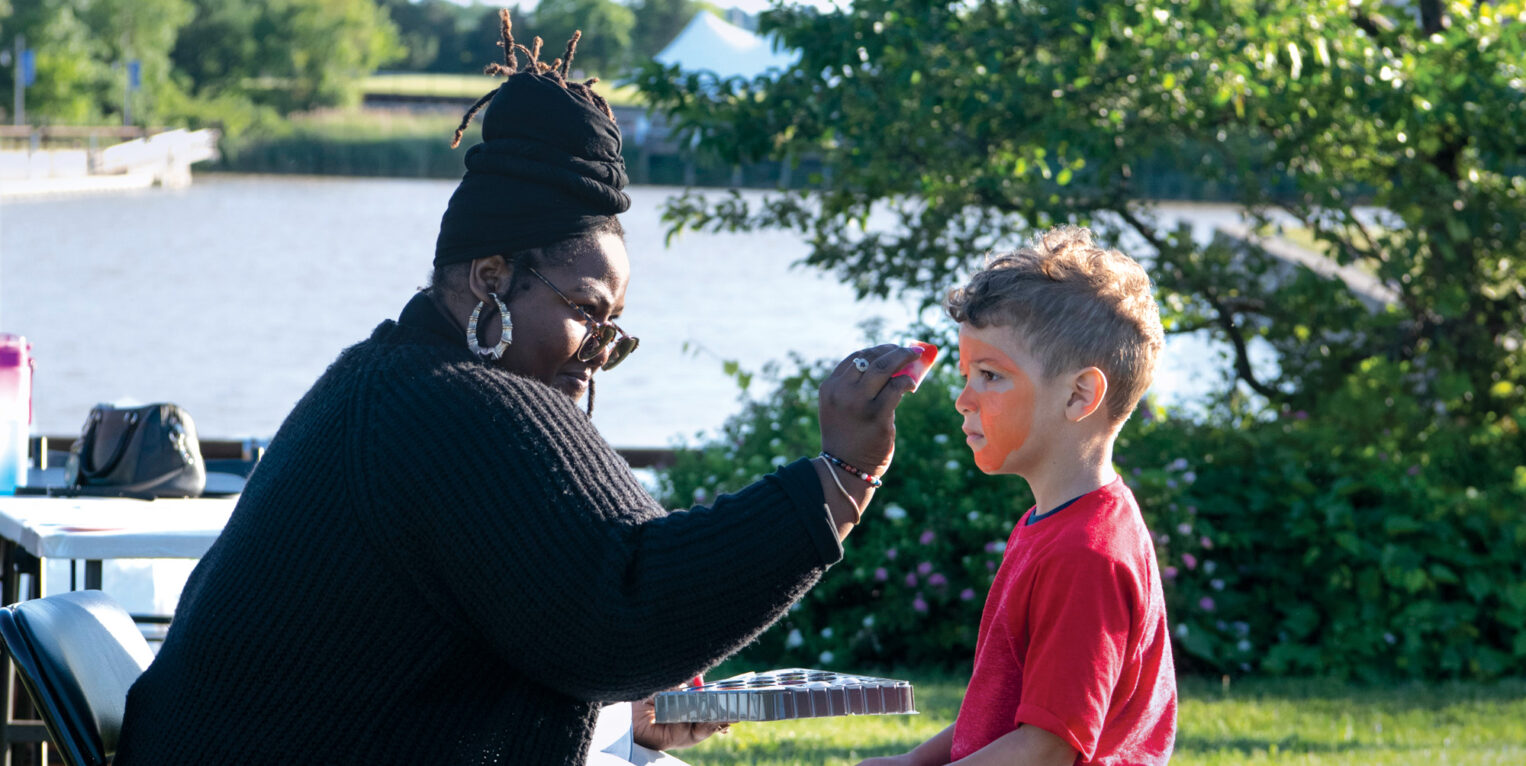 Black Artist Collective Plays Crucial Role in Local Arts Community
About 10 days after George Floyd's May 25, 2020 murder by a white police officer ignited nationwide rallies challenging police misconduct, white supremacy and systemic racism, Martikah Williams found herself at a microphone during a rally outside Syracuse City Hall. "Activists were rallying together to support and provide community for Black and Brown people feeling lost and in pain," she recalled.
"I spoke to arts organizations in the community to make it known that if we're to continue creating and existing in your spaces, we have to feel safe there, too," Williams continued. "We've had experiences where we don't feel safe to be our authentic selves or have the freedom to create. It's not just the police."
Soon she was invited to a discussion about creating a community to support Black artists and Syracuse's Black Artist Collective CNY, Inc. (BAC) was born. The organization presented its first event, Say Their Names, on Oct. 14, 2020, Floyd's birthday. Syracuse artist Jaleel Campbell created banners with the faces of Black people killed by police.
"The first thing we wanted to do was give people in our community who were in pain a place to express their sorrow," said Williams, a BAC co-founder and a performance artist. A Nottingham High School graduate, she has participated in shows at CNY Playhouse, Redhouse Theater and Syracuse Stage.
"Every place we go, we're going to advocate. We're going to intervene when harm is done, and we're always going to interrupt," she said, echoing the collective's mission statement.
A grant from our Black Equity & Excellence Fund supported public arts events and the collective's professional development and education programs for Black artists. Projects include Syracuse's Juneteenth Freedom Fest, summer craft fairs at Salt City Market and a holiday market.
"Even with good intentions, Black folks and brown folks are always afterthoughts," she said. "Our main message has been, 'Stop making it an afterthought. Start being intentional.' How do we put more Black and brown people on stage and more in the seats?"
The same goes for other art forms. "We want to create more opportunities and training and growth for artists of color," she said. "We also want to create space for Black joy."
Increasing opportunities for Black artists to participate in the arts — as creators and consumers — must be part of the community's commitment to racial equity, Williams said. Non-Black audiences benefit as well.
"It gives the audience the opportunity to learn the experience of people beyond yourself and what you know," Williams said. "It provides a better understating of humanity and you learn more about other people's reality. It creates a sense of community. It breaks down a lot of barriers."