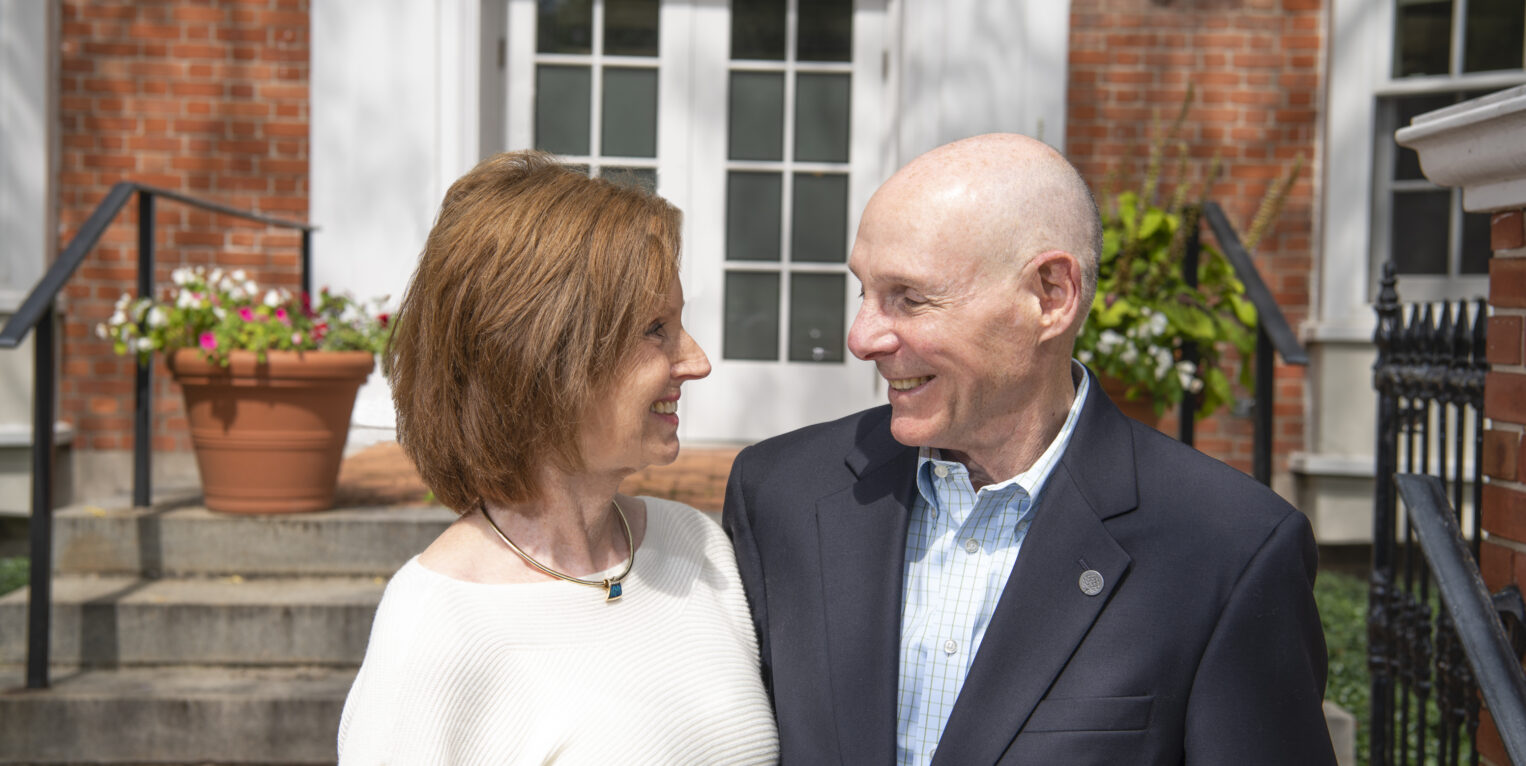 Join the Legacy Society
Donors who understand the importance of a permanent community endowment have trusted the Community Foundation to carefully manage and distribute their charitable fund for generations. Too often in the past, generous gifts entrusted to the Central New York Community Foundation have gone unrecognized because they came at the end of a donor's life. The Legacy Society provides a way to recognize and honor those individuals who plan to benefit the Community Foundation through their wills, qualified retirement plans, life insurance policies, trusts or pooled life income fund gifts. We thank them and appreciate their generosity and thoughtfulness.
If you would like to join this tradition of extraordinary generosity, please let us know so you can be recognized. We would be pleased to provide you with information necessary to make an informed giving decision.
If you are interested in learning more about making a Legacy gift, we invite you to contact us.
Members of our Legacy Society
As of March 31, 2023
Anonymous (88)
Lester C. Allen
Eugene G. Armani
Pamela V. Ashmead
Annette Lindemer Becker
Ronald & Carole Beckman
Annette & Lee Benson
Catherine Bertini
Patricia+ & Walter Blackler
Steven Blind
Susan Boettger
Vicki Brackens
William V. Brennan
Thomas A. Brisk+ & Gerald M. Mager
Harold Bristol
Minna R. Buck
Phillip+ & Helen Buck
Alicia & Dick Calagiovanni
Anne M. Carnicelli
Kathleen A. Carpenter
Catherine Casasanta
James Casasanta
Maryellen Casey & Bruce Keplinger
Tim & Janet Cassidy
John G. Chomyk
Sylvia & William Cohen
Marilyn F. Crosby
Michael & Elaine Crough
Bob & Joan Derrenbacker
Peter J. Emerson
Paul M. Engle
Caragh D. Fahy
Timothy & Kaye Fenlon
Ralph Ferrara
Dorris A. Fox
Marc B. Fried
Ian Gallacher & Julia McKinstry
Kathie & Guy Garnsey
Lee M. Gatta & Joe Reddick
Barbara W. Genton
Angela Huff Griffin & John P. Griffin
Linda Dickerson Hartsock
Mr.+ & Mrs.* Burnett D. Haylor
William & Sandra Hemmerlein
Bernie G. Henderson
Linda L. Henley
Richard & Janice Hezel
Patricia A. Hoffman
Alexander+ & Charlotte Holstein
Joyce Day Homan
Mr. & Mrs. Robert L. Hood
Dr. Peter & Mary Huntington
Sandra Hurd & Joel Potash
Elaine & Steven L. Jacobs
Michael & Jo Marie Joly
Gwen Kay & Jeffrey Sneider
Elspeth J.C. Kerr
Mrs. Sally Kimball
Kathleen & James Kinsey
Jesse Kline
Marie M. Klossner
Mr.* & Mrs. John H. Koerner
George & Luella Krahl
Jim & Harriet Keysor LeChander
Martha Leopold*
H. Richard Levy
Zalie & Bob Linn
Anne Gilmour Lloyd
James E. Mackin, Esq.
Candace & John Marsellus
Jim & Ruth Marshall
Gail M. McIntyre
Michael & Susan Meath
Elisa Mescon
Anne L. Messenger
Joan M. Miller
Allan H.+ & Helen C. Miskell
Pamela Kip Reisman Monaco
Pauline M. Monz
Elizabeth A. Morgenthien
John D. & Janis H. Moses
Stephen W. Moyer
Mr. & Mrs. John J. Murphy, III
Patrick & Kimberly Murphy
Janet P. & Richard W. Newman
Kathryn Nickerson
Martin Nolan
Theodore H. & Mary-Pat Northrup
Joan B. Nowicki
James A. O'Connor
Margaret G. Ogden
Mary Pat Oliker
Margaret & Ron Peckham
Steve Pekich
Eileen B. Phillips
Richard B. & Neva S. Pilgrim
J. Daniel Pluff
Bill & Sandra* Pomeroy
Lucinda Porter
Mr. & Mrs.+ William W. Porter
Marcia & James Quigley
Constance M. Quinn
Jon L.+ & Joyce P.* Regier
Roger+ & Maggie Reid
Nicholas & Agnes+ Renzi
Rachel & Jeff Roney
Jodi & Jeff Rowe
Jeffrey Rubenstein
Douglas G. & Johana Russell
Robert Sarason & Jane Burkhead
Dr. Robert G. Sargent
Phyllis Hotchkiss Schwartz
Bonnie & Richard+ Scolaro
Karen R. Seymour
Pauline J. Sharp
Rhoda Sikes*
Stephen H. Simon
Raymond & Linda Straub
Celestine & John Thompson
Charles+ & Cynthia G. Tracy
Donald+ & Paula Trudell
Howard C. Tupper
John S. Tuttle
Sandra L. Van Epps
Gwendolyn Webber-McLeod
Carole Wehrle
Dr. & Mrs. Thomas R. Welch
Elizabeth K. Welch
Franklin & Diane+ Wheelock
Mr. & Mrs. Greg Wickham
Norma Widmann
Linda Verni Williams
Angela C. Winfield & Lance M. Lyons
Catherine J. Winger
Mr. & Mrs. J. Warren Young
* Passed away after March 31, 2022
+ Deceased member of a Legacy couple