Date and Time
Thu, November 18, 2021
6:00pm
-
7:30pm
EST
Location
Virtual
You and your family are invited to join fellow TLC alumni and our surrounding community for a VIRTUAL awards celebration! Pastor Max Jones, our keynote speaker, will raise your hearts and minds with an uplifting speech about courage and compassion. Everyone is invited to this celebratory event!
During the event, we will be presenting awards to some amazing leaders!
Awardees for 2021:
Lifetime Achievement for Grassroots Leadership Award
Charles R. Pierce-El
2021 Grassroots Leadership Award
Debra McClendon-Boddie
Exemplary Leadership During COVID-19 Award
Al-Amin Muhammad
Thursday, November 18, 2021
6:00pm – 7:30pm
Virtual via Zoom; Tickets for this event are free and registration is required.


Maintaining Courage and Finding Inspiration When the Going is Tough:
A Look at the Strength and Love We Found in the Center of Turbulent Times
with Pastor Max Jones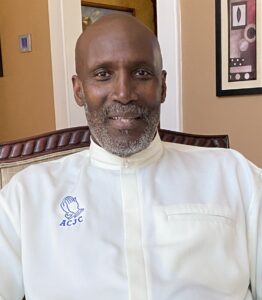 Join us as Pastor Max Jones of the Apostolic Church of Jesus Christ talks about the challenges and sources of inspiration that he discovered in the "year like no other." Prepare to be uplifted with his stories of triumph and compassionate action.
Senior Pastor Max Jones has a long history of doing great work. Born in Rochester and raised in Jamaica, Jones's family returned him to the United States and he landed in Syracuse at age 12. Later, he attended Cornell University and completed a degree in Adult Education. After both working as a drug counselor and bus company manager, he started following his dream of becoming a pastor.
Jones graduated with a Master's of Divinity from Perkins Theological Seminary, Southern Methodist University in Dallas, TX and is currently the lead pastor of Apostolic Church of Jesus Christ. He serves on the board of directors for Interfaith Works and the United Way of Central New York, and is the second vice president for the National Action Network-Syracuse Chapter. Pastor Max is also a member of the Ministerial Alliance of Syracuse, 'Cuse Clergy, the religious committee for the NAACP and the Alliance of Communities Transforming Syracuse.
He continues to benefit from the support of the Holy Spirit, his wife, children and the church members of the Apostolic Church of Jesus Christ.
Honorees: TBA!
This is a wonderful opportunity to reconnect and celebrate one another's strong communities. We hope to see you! Tickets for this event are free and registration is required.

Questions? Contact Dara Harper at  dharper@cnycf.org.