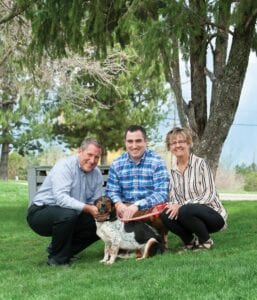 This fund was established by Kelly Marie Wilson's family and friends to honor Kelly through fundraising events to support Helping Hounds Dog Rescue and other causes she was passionate about.
Kelly tragically lost her life in July 2017 in a blameless accident. Prior to her passing, Kelly worked as a pharmacist at the James Street Wegmans. She loved what she did because she was able to interact and help people on a daily basis. When Kelly wasn't working, she spent virtually all of her free time volunteering at Helping Hounds Dog Rescue. Kelly had a passion for helping and giving back, especially to the ones most vulnerable among us. In this case, they were the dogs at Helping Hounds. Volunteering gave Kelly a sense of purpose and meaning in her life. She made it her mission to do whatever she could to help these animals. Since her passing, her family has been blown away by the support shown by her friends, and people who had never even met Kelly but who were inspired by her story.
Her family intends to continue Kelly's mission, and to keep her spirit and passion alive through this fund.
Donate Now