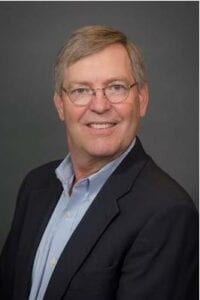 According to those who knew him, Stephen (Steve) Schmidt was a friend to all. Kind, patient, and infectiously passionate, he always evoked smiles from those around him. After his sudden death in September 2014, his long-time friends, family, and colleagues looked for a way to keep his extraordinary memory alive through charitable giving — a pursuit he valued greatly.
"Whatever your relationship with Steve, he made you feel special and lifted your spirits with his smile," said childhood friend, John Adams. "As some of his oldest and dearest friends, we wanted to perpetuate the legacy of Steve's caring spirit and find a way to continue the joy he created."
Having moved to Central New York at age 8, Steve grew up in Fayetteville with five siblings. During his high school years, he became close with a tight knit group of friends, internally known as "The Moals." The group, still intact, was the nucleus in establishing the Stephen C. Schmidt Memorial Fund.
The fund provides a scholarship to a graduating senior from Fayetteville-Manlius High School who is both an athlete and a musician, who exemplifies the positive attitude, mentoring and leadership for which Steve was known. Even though he never learned to read it, music was Steve's greatest joy. As a singer and songwriter, Steve lit up many a campfire and stage with his exceptional guitar playing and melodic voice.
"Singing harmony with his brothers, or various bands, Steve constantly entertained and brought others together with his guitar and voice," said Adams. "We knew when we created the fund that we wanted his love for music to carry on through the scholarship recipient."
Steve led by positive example both in his personal and professional life. His career was especially meaningful to him and something he cared for deeply. He got his start in the grocery and food business by stacking dog food part-time at Bells in Spencerport while he was in college. He went on to manage both the Spencerport and Gates stores.
Steve spent time in Buffalo, Rochester, Syracuse and Albany before his career took him south where he connected with Dean Foods. The company later became Morningstar Foods, which was eventually purchased by Saputo Dairy Foods. Steve was with Saputo for 17 years, first as a salesperson covering the Southeast, then as an account manager covering most of the Eastern half of the United States. Before his death, he was promoted to a position in corporate headquarters that focused on sales management and planning.
Steve developed deep and lasting friendships with hundreds of coworkers at Saputo, and was greatly respected for his contagious passion and positivity. Earlier this year, the senior vice president of sales at Saputo, Ken Tibbits, established The Stephen C. Schmidt Award to honor Steve's memory. Each year, a Saputo employee who most closely emulates Steve's values, excellence, compassion, and emotional intelligence will be honored with a $1,000 donation made in their name to the Stephen C. Schmidt Memorial Fund.
"Steve exhibited tireless dedication in everything he did, and positively impacted our company's culture in such a manner that his legacy is honored each year with this award," said Tibbits.
Each recipient will have their name engraved on the permanent legacy plaque displayed in the Saputo Dairy Foods corporate office lobby. Additionally, the recipient will receive the Stephen C. Schmidt "traveling" trophy, which will be passed on to each subsequent winner.
"We miss Steve every day, but find a great comfort in knowing his memory will live on and create lasting smiles for the recipients of this special honor from Saputo, and those who benefit from the scholarship," said Adams.
Donate Now