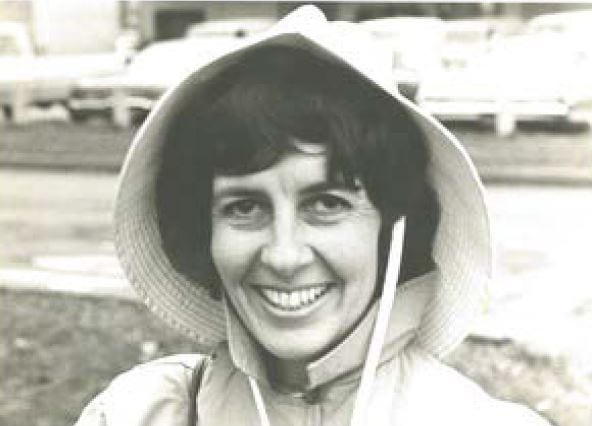 William Bradner's life began in Short Hills, New Jersey in 1924. He enlisted in the U.S. Army during WWII and received the Purple Heart for his service. After the war, Bill earned a Ph.D. from Lehigh University and then continued on to Brown University, where he took part in research on what ultimately became the well-known Human Genome Project. From there, he joined the Sloan-Kettering Cancer Institute in New York City, beginning what would be a lengthy career in the cancer research field.
It was around this time that Bill met Ruth Snyder. Ruth was born on City Island in New York in 1929. Shortly after she earned a bachelor's degree from Cedar Crest College and began teaching in New Jersey in 1951, Ruth married Bill and they moved to Syracuse to raise their family.
Ruth was a devoted member of St. David's Church in DeWitt, where she spent time managing the parish, creating handcrafted vestments, helping chair the Celebration of the Arts and enjoying an active social life with her parish friends. She loved photography and, perhaps because her father was a yacht engineer, she developed a lifelong connection to the ocean and was an avid swimmer.
Bill was also an active member of St. David's; he sang in the choir, served on the Vestry and was a trustee. Following his retirement after 28 years working at Bristol-Meyers in cancer research, Bill further engaged in charity work and explored his favorite hobbies including tennis, the symphony, spending time with his wine group and enjoying books on American history.
Even while raising three children, building an exceptional career and numerous volunteer activities, the Bradners made time for swing dancing with each other. During their 58 years together, before Bill succumbed to cancer in 2009, they supported organizations in the community that were important to them.
Some of those charities were named as beneficiaries of this fund, which took effect after Ruth's passing in 2017. Their home parish of St. David's Church, Symphoria, Planned Parenthood, Consortium for Children's Services, and CONTACT Community Services receive a grant every year from the fund. These organizations reflect Ruth and Bill's shared interests and the needs they recognized within the community that they called home.
Donate Now