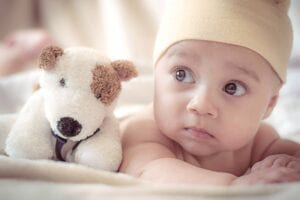 New Resource for Parents Kicks off in Onondaga County
Early Childhood Alliance (ECA) launched Help Me Grow Onondaga to offer help to parents whose children wrestle with health or developmental issues. All information is now located in one, easy to access, centralized location: 2-1-1. This new call-in resource provides parents an opportunity to talk with a professional who can answer child development questions. When there are concerns, they can help a parent link to services and resources in the community. More info: 211cny.com/helpmegrow
Census 2020: Challenges Ahead for CNY
Heading into 2020, serious factors threaten our country's ability to produce an accurate and equitable census count. Undercounting most affects communities of color, low-income neighborhoods and immigrant populations. This disparity deprives underserved communities of political power, government resources and private sector investment. Recognizing how important it is to collect comprehensive and accurate data in 2020, the Community Foundation has already begun work to ensure as many people as possible are counted in Central New York's hardest-to-count neighborhoods.
Tomorrow's Neighborhood Today received a $20,000 grant to educate city residents on the importance of completing the Census. The New York Immigration Coalition received a $10,000 grant to support the Local Update of Census Addresses (LUCA) process, which is a once-a-decade opportunity for governments to add, correct or delete addresses on the lists and maps used to conduct the Census. We also provided grant support to the City of Syracuse to hire a Complete Count Coordinator. More info: cnyvitals.org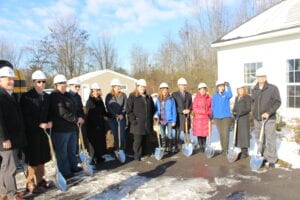 Humane CNY Groundbreaking
This winter, we took part in the groundbreaking for Humane CNY's shelter renovation project. The new facility will allow animals to be housed in areas best-suited to their individual needs.
Schumer Advocates for Syracuse Lead Funding
Senator Charles Schumer visited Syracuse in November to advocate for more federal funding to put towards the eradication of childhood lead poisoning in our region, resulting in a $4.1 million jumpstart toward a program that will remove lead paint from city homes.