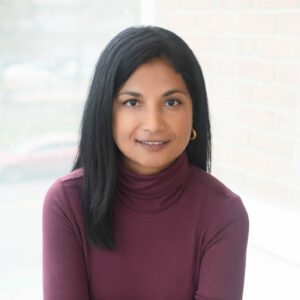 Despite recent reports of a 55% decline in charitable giving by the top 50 U.S. donors in 2022, high profile giving by donors associated with well-known businesses has maintained its place in the limelight, even amid recent market volatility and tenacious concerns about inflation and interest rates. Recent examples abound, including last year's gift of Patagonia by founder Yvon Chouinard; the well-reported generosity of philanthropists Melinda French Gates and MacKenzie Scott; and the portion of the proceeds, potentially worth $5 billion, from the eventual sale of Subway restaurants that are set to flow to a charitable foundation.
We have observed a similar pattern locally. This past year, five post business sale gifts created charitable funds at the Community Foundation. These were the result of business sales that occurred in Syracuse where owners or employees received sale proceeds or deferred compensation. In each case, the donor was connected to a professional advisor who was aware of the tax benefits, flexibility and charitable impact afforded by a gift to a donor-advised fund or other type of fund at the Community Foundation.
As an advisor to business owners, you can help your clients leverage potential future liquidity events to support the community causes they care most about. For pre-sale gifts of ownership interest in a business to charity, advance planning is critical. These transactions carry with them layers of complexity, largely around the timing of the charitable gifts in relation to the sale transaction. The best outcomes are achieved through a thoughtful, multi-step process.
Many successful closely-held exit transactions occur only after several years of planning — and most of that planning takes place well before potential buyers are even engaged. This planning period is an important time for your client to consider giving ownership shares of the company to a donor-advised fund or other type of fund at the Community Foundation. This is especially true knowing that in some instances, the proceeds of the shares held by the fund will be immune from capital gains taxes if the business eventually does sell, leaving more money to support the client's favorite causes.
You might even consider encouraging your client to give shares to a fund or other charity in increments over time during the business exit planning period (before a buyer is identified). This can help avoid the appearance that the gift is a function of the business sale, intended to be a tax dodge. If the IRS determines that the stock gifts to charity and the sale of the company are really one and the same event – a "step transaction" – the tax benefits of the charitable deduction could be disallowed.
Another essential part of the process is to secure a proper valuation of the stock by an independent and qualified appraiser for charitable deduction purposes when the ownership is gifted to charity.
In the event your client sells their business without making a gift of ownership, there is still the option of doing a post-sale charitable gift of cash. While this approach doesn't avoid realizing capital gains, it does still provide for a charitable deduction that can be effective at reducing income tax due in the year of the sale.
If this topic is of interest to you, we encourage you to join us on October 5 for our annual continuing education seminar for advisors. This year's featured speaker, Tiffany House, will discuss the intersection of business succession, retirement and charitable planning for entrepreneurs and business owners. Tiffany will review tax advantaged planning tools for various types of corporate structures and provide real life case studies of business sales that offer examples of how to create optimal outcomes for business owners/clients and society.
SPOTLIGHT ON TIFFANY HOUSE
Tiffany House is a tax, estate, and charitable strategist. She works as a consultant with families and helps guide them through intricate and essential situations including transitioning a business, planning philanthropy, values-based estate planning and tax concerns. She works with other advisors and as a liaison with the advisory team to enhance efficiency, provide a comprehensive overview of opportunities and to ensure that the clients' best interests are always first. Tiffany is a Vice President at Thompson & Associates and President of Tax & Estate Strategy and the Gift Planning Institute.
Tiffany uses her experiences as an entrepreneur, wealth advisor (retired), business strategist and fundraiser to help her clients and donors achieve optimal outcomes for their unique circumstances. Being an active member of the community is important to Tiffany. She is the Past President of Planned Giving Round Table of Arizona (PGRT), President of Check for a Lump! and a board member of Junior Achievement of Arizona. She is a Member of the Arizona State University (ASU) President's Club, has participated in the Entrepreneurs Organization (EO) and is actively engaged in personal development with Landmark. She mentors with the Arizona Community Foundation's Endowment Building Initiative (AEBI) and is a graduate of Scottsdale Leadership Class 31.