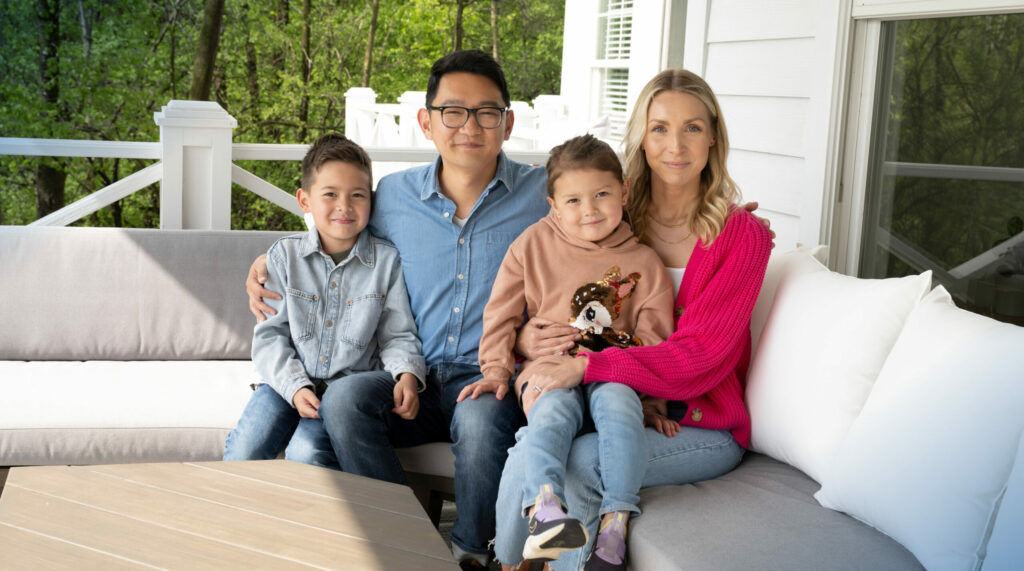 More and more, advisors are being asked by their clients to weigh in on strategies for fostering a family's financial values, which frequently include charitable giving traditions. Instilling the idea of charitable giving in children and grandchildren at first blush may appear to be easy, but where to begin, and how to make it ongoing?
An important first step in creating any multi-generational philanthropy plan is to advise clients to consider organizing their charitable giving, such as through a family donor-advised fund.
The process of charitable giving creates much-needed clarity around the family's philanthropic purpose. This is because without an organized approach to family giving, it is easy for children and grandchildren to get confused about their parents' and grandparents' processes for making decisions about which nonprofits to support. Consider this scenario:
Jeff Knauss, an entrepreneur who set up a donor-advised fund upon the sale of his business, developed a strong work ethic from observing his parents throughout the years. His mother went back to school to get her college degree in her forties, which he always admired. He embraced every opportunity he was given and acknowledges every step of his career journey to get to where he is today.
"I was fortunate to be adopted by my incredible parents when I was three months old," Jeff said. "We didn't have much growing up, but they showed me that didn't matter. From a young age, they instilled in me that working hard, having good values, showing empathy and caring about others was what's important."
Jeff explained that his children are growing up differently than he did and it's important to him that they develop the same values that his parents instilled in him.
"My wife, Heta, and I believe that if you make small acts of kindness a part of your day to day life, then it will be built into who you become," he said. "That is why we have taught our children that giving should encompass all forms—gifts of time, talent and treasure."
The pair's donor-advised fund provides them with the opportunity to engage their children in their philanthropy by participating in the decision-making process around where they direct support and where they volunteer their time. It is something they look forward to continuing to do together as a family as they watch them grow. Visit cnycf.org/knauss for the full story.
Establishing a donor-advised fund can be an effective solution for many of your clients who are launching a multi-generational giving strategy. Here's why:
Donor-advised funds are extremely flexible and can be used to engage an extended family in the process of charitable giving. Parents and grandparents can utilize the fund as a lifetime tool to teach children and grandchildren about giving and instill important family values. Your clients may also name future generations as successor advisors of a donor-advised fund to extend their family's charitable legacy.
When a client organizes charitable giving through a donor-advised fund, they can make a large transfer of cash or marketable securities that is immediately eligible for a charitable deduction. Your client – and their family – can then recommend gifts to favorite charities from the fund when the time is right. This is especially useful in the case of clients who sell a business or for another reason experience a large influx of taxable income in a single tax year.
Many donor-advised fund sponsors, including the Community Foundation, offer planning services and resources for philanthropic families. This often includes facilitated family meetings, interest-aligned nonprofit research and due diligence, and values-based charitable planning. The Community Foundation, for example, can work with a client and their family on a charitable plan that addresses the family's near-term giving and goals for long-term impact. Donor-advised fundholders, as well as their children and grandchildren, are part of a community of giving and have opportunities to collaborate with other donors who share similar interests.
Whether you are seeking ideas to help a client initiate a family discussion about giving, or are interested in learning about specific tools and resources available to facilitate a multi-generational approach to philanthropy, the Community Foundation is here to help. We welcome the opportunity to work with you and your clients to establish an enduring and rewarding family giving plan that is customized to meet each client's unique purpose.
Visit cnycf.org/children for a compilation of activities, lesson plans and reading lists for children, teens and families.