As contractors work to eliminate the lead paint that threatens Syracuse children's healthy development, they risk creating poisonous dust and debris.
"Almost any time you touch it you have to be careful," said Amanda Schaub, grants director at Home HeadQuarters, Inc., a Central New York housing and neighborhood revitalization organization. "If you're going to disrupt lead in the course of building repair, we want to make sure workers can do that safely."
At least 200 Syracuse contractors and property owners have taken an eight-hour course to learn to set up safe workspaces, use appropriate protective equipment and tools, and correctly dispose of waste while removing lead paint through a Home HeadQuarters' scholarship program made possible with support from our LeadSafeCNY Fund.
"Most of the housing in the city of Syracuse was built before lead paint was made illegal in 1978," Schaub said. "We want contractors and small landlords who are making their own repairs, to be trained to safely and legally work on properties that need lead paint mitigation."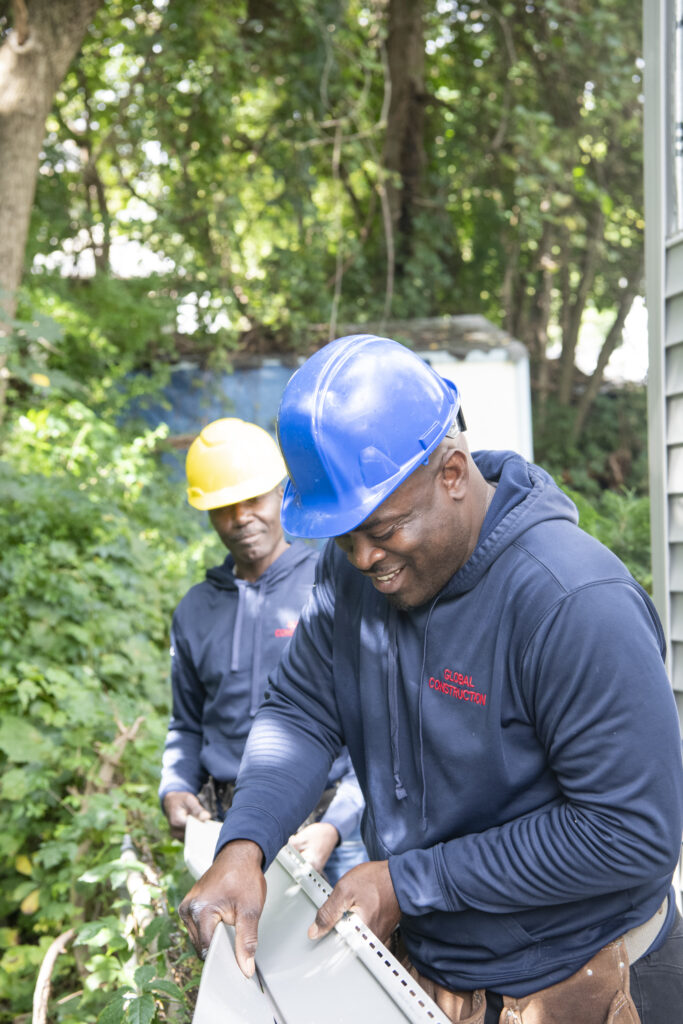 A $20,000 grant from our LeadSafeCNY Fund provided funding to Home HeadQuarters for property owner and contractor scholarships to attend and complete EPA-certified workforce lead removal training and lead safe education. Local contractors and property owners also utilize scholarships for RRP (renovation, repair and painting) training and/or abatement courses, the four-hour refresher course and EPA supervisor education, all provided by Lead Safe LLC. The agency reimburses fees for EPA certification, which is good for five years.
A separate $60,000 grant to CenterState CEO supported efforts to ensure that firms contracted to perform lead testing and remediation reflect the demographics of the impacted communities. The grant allows CenterState CEO to implement a strategy that helps local, minority-owned contracting companies gain the skills to become more competitive in the bidding process for lead mitigation projects.
Both grants reflect our multiyear commitment to help decrease the region's alarming childhood lead poisoning rates.
"The LeadSafeCNY Fund is a critical tool in our community to build the capacity to deal with lead paint problems," Schaub said. "It's important to keep people living in older properties safe and children healthy."
During the height of the COVID-19 pandemic, many families delayed well-child visits and a lot of people spent more time at home. "The number of children in Syracuse and surrounding Onondaga County with elevated lead levels increased for the first time in six years. That really shows the problem is not over and why it's important to keep working on this," Schaub said.
Lead poisoning hinders children from entering the classroom ready to learn and is associated with lifelong socioeconomic impacts. "The effects of lead poisoning cannot be reversed," Schaub said. "As expensive as it is to deal with mitigation, it's cheaper than dealing with the lifelong impacts."