Linda Smith's 50 years of literacy work began when she was just a child.
"When we first moved to Syracuse in the '60s, I was shocked that my friends' mothers and fathers couldn't read or write," Smith said. "A lot of them were farm workers, laborers. So, I used to teach them to write their names so they could fill out money orders for rent. I fell in love with the work."
Smith is now the program director for The Learning Place (TLP), an adult education center that's been offering language and literacy programming for more than 20 years. TLP is a fixture for many Central New York residents, but was recently at risk of closing its doors due to financial struggles and changes in leadership.
But in March 2020, TLP found a new home, and with it, new life at the North Side Learning Center (NSLC).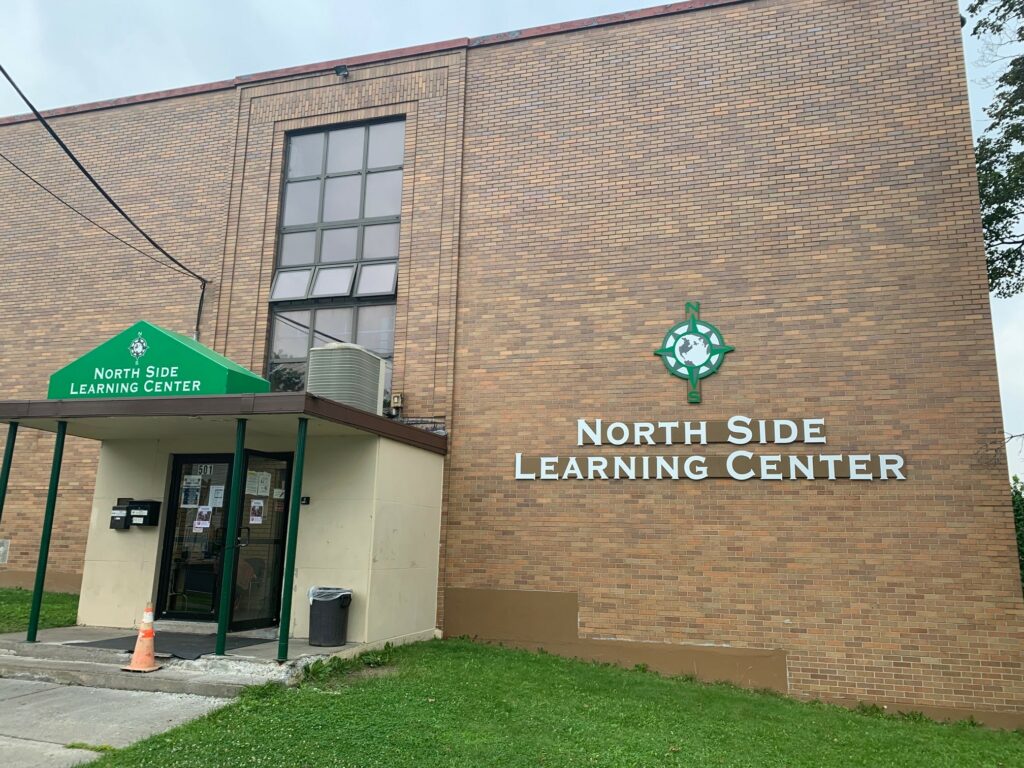 "My fear was that this amazing place is going to go away, so I approached the board, and asked what I could do to help," said Mark Cass, Executive Director of NSLC.
At first Cass offered programming and a teaching staff, and later helped TLP develop a strategic plan which included selling its property on Genesee Street, and moving all services to the NSLC.
We provided both organizations with a grant from our Strategic Partnership Fund to improve efficiencies, decrease overhead costs, and expand their services. Nonprofit organizations are essential to the health and vitality of any community. Our Strategic Partnership Fund serves as a funding source for organizations seeking to improve nonprofit efficiency and viability.
The NSLC is a family literacy and community resource center rooted in the Northside neighborhood of Syracuse. For a decade, the center has been tailoring youth and adult language and literacy instruction to the needs of the Northside's large refugee and immigrant population. Its adult programming specializes in early English learning and regularly refers people for services like High School Equivalency (formerly GED) courses.
The collaboration between the two organizations has been seamless.
"The partnership with NSCL just made sense," said Smith. "The NSLC is a natural fit for our students and for the communities we serve."
Now, the co-location brings services to the Northside that would have been referred elsewhere. The strategic partnership provides both organizations with financial security to ensure the revitalization efforts of TLP, Cass said. The co-location allows for expanded services while reducing fixed operating costs.
A New (Learning) Place
Inside a bright green classroom tucked cozily on the first floor of the NSLC, Linda Smith is at home in front of the classroom.
"I love seeing the students when they really—when they really grasp it," Smith said. "I just feel so happy when a student starts speaking and listening more confidently."
Three times a week she holds adult literacy classes for all levels, providing individual service and group support. Due to the COVID-19 pandemic, she's kept capacity low, but hopes to have an open house and benefit in September to get the word out to community members about The Learning Place's new home.
On the back wall of the classroom, she proudly displays her Wall of Fame, gold stars with the names of students that passed New York State's HSE/TASC, formerly known as the GED. Cass said Smith holds students to a high standard and believes in them when they don't believe in themselves.
"I'm going to figure out what you need and what you want. I'm not going to teach you what you know," Smith said. "I'm going to find out what you don't know and we're going to work on that."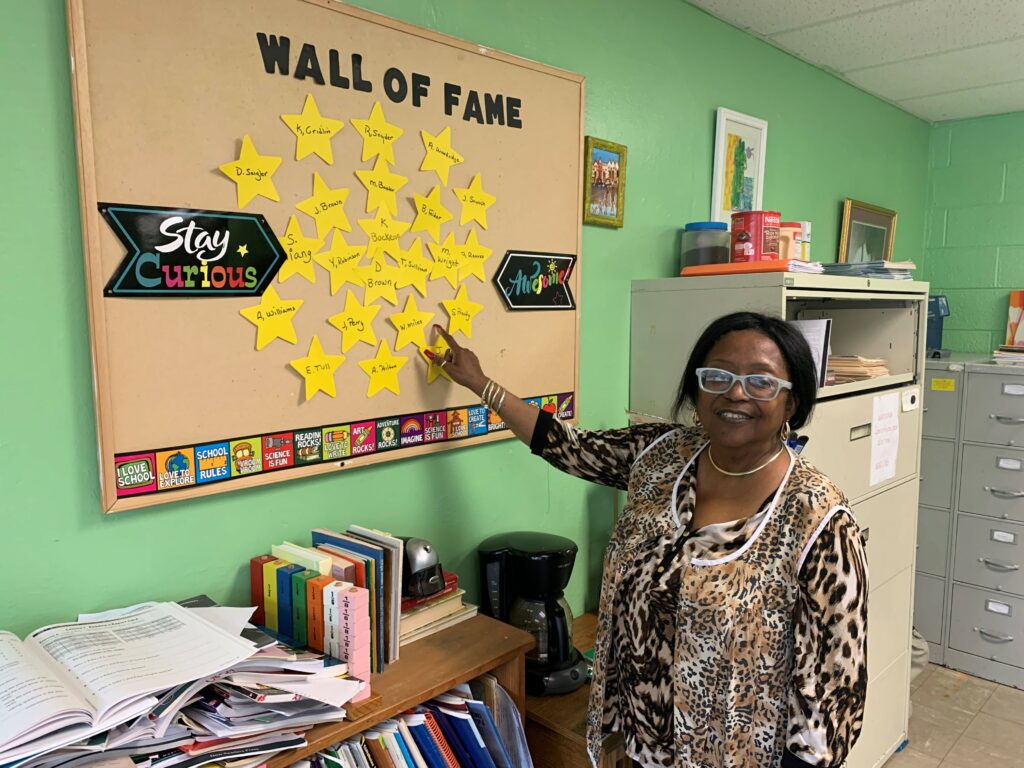 In the last ten years, Syracuse's Northside neighborhood has become home to many resettled New Americans. The majority of non-English speakers in Onondaga County call Northside home.
"Importantly, the Eastside neighborhood has changed, what used to have a lot of folks that could walk across the street and come, is now high-end housing geared to university students," Cass said. "We saw the need on the Northside, and so that's when the idea of co-location came up, so the TLP Board put the building on the market and prepared to move the program here."
Looking Back: The Learning Place
When Phyllis Newland retired from Laubach Literacy in her late 60s, she "still had a lot of work left in her." She wanted to use what she knew from her decades of work to try a new neighborhood-based approach to literacy — so she founded The Learning Place.
Cass said that at the time, adult literacy was largely structured as one-on-one tutoring with literacy professionals and volunteers. Newland wanted to create a community space where people had a place to socialize, gather, and learn together.
She set her sights on opening The Learning Place's first location on Lincoln Ave in 1990. Cass was there during construction to put up walls and "do whatever Phyllis needed." He had a front row seat to Newland's commitment and desire to make The Learning Place succeed. Later, when the Learning Place East was opened, Phyllis again activated many volunteers.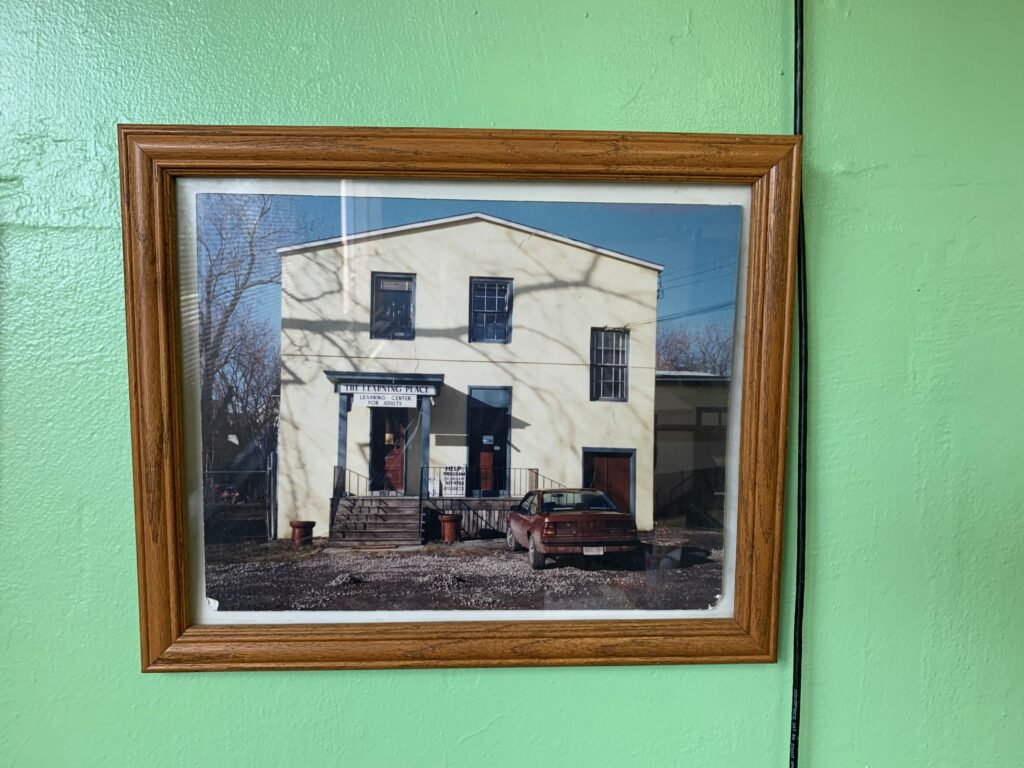 "She had this crazy, crazy deep commitment to her work," said Cass. "It's why I have such a strong feeling and support for her work."
When Newland needed one of her knees replaced, the doctor said she'd need to have both done eventually, but she didn't want to be away from The Learning Place that long, so she had him do both at the same time — a procedure that's rarely done.
"She never wanted to be away from her work, from her students," Cass said. "She really was an inspiration for so many. We want to keep her legacy and memory alive."