Last week's guilty verdict delivered to Derek Chauvin in the murder of George Floyd left us feeling relief and optimism. We hope the ruling delivered some peace to Floyd's family and friends. Similarly, we hope our nonprofit partners and community members working to advance racial equity and justice are feeling heard and seen.
Yet, no conviction in any single case will bring about full justice. Justice will only come when our systems fundamentally shift to secure the health, well-being, and full opportunity of Black people. This is not a time to celebrate, but to collaborate.
We asked local leaders where the community can go from here to continue progress. Here is what they had to say.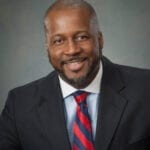 Pastor Daren C. Jaime
Senior Pastor, People's A.M.E. Zion Church
Board member, Central New York Community Foundation
"As the Derek Chauvin verdict reverberates across America and still resonates in the hearts and minds of many, let us not be mistaken – the work still continues and the job remains far from over. This verdict was a first step towards dismantling the long-standing afflictive and destructive practices of brutality, bias, bigotry, classism, and systemic racism which currently and persistently plagues our society.
A knee on the neck is not the only way to choke the life out of an individual! Poverty, food insecurity, discrimination, unemployment, lack of affordable healthcare, and subpar school districts will also produce massive casualties if reform in these and other areas does not occur.
Presently, philanthropy has a tangible and tremendous opportunity in playing a pivotal role in this ongoing fight as a meaningful ally. Philanthropy gives a transformative voice to the voiceless amidst the rising social, economic, and political inequities many struggle to overcome daily."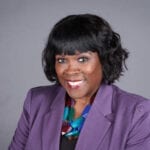 Gwen Webber-McLeod
President & CEO, Gwen, Inc.
Former board member, Central New York Community Foundation
"The Chauvin verdict was a good first step toward accountability, but there is much more to be done. This verdict is another step in America's efforts to break its 400-year habit of racial inequity. We must continue acknowledging the societal and economic impacts of racial inequity. This is the only way to ensure America is fully committed to being a country where all are safe, fiscally viable, equitably educated, valued and respected."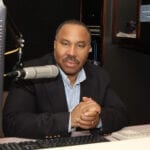 George Kilpatrick
President & CEO, Kilpatrick Media
Executive Producer & Host, Inspiration for the Nation
Grant Recipient, Black Equity & Excellence Fund
"The system must be fundamentally changed. We must end mass incarceration, and evaluate the types of calls police respond to. Hold law enforcement agencies responsible for promised reforms; encourage good policing; improve transparency with body worn cameras, and accountability. In addition, improve implicit bias training.
Looking forward, members of the local community can commit to being anti-racist, and dismantling white supremacy embedded in some institutions by actively doing something about it beyond vague diversity, equity and inclusion statements.  The United Way, CenterStateCEO, and InterfaithWorks are great resources.
Philanthropy can play a role by funding access to mental health support for race-based trauma for marginalized communities modeled after Louisville's Center for Behavioral Health and Collective Care Center. It can also bolster support for Black Equity and Excellence Fund resources to amplify underrepresented voices and initiatives."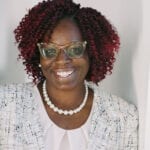 LaToya Jones Regional Healthcare Organizer, Healthcare Education Project
Caregiver & Founder, The Joe Family Foundation for Disability Adv.
First Vice President, Syracuse Onondaga NAACP
Black Equity & Excellence Fund Advisory Council member, Central New York Community Foundation
 "As a mother of a young Black man my heart cried! In the last moments of Mr. Floyd's life, he called out for his mother. We as mothers are the backbone of our families and live every day to protect our brown boys and girls from the nasty hate that is rooted in our world – racism. I just want the world to know my Black son with disabilities is not a threat. I am more scared for individuals who are uniquely made and do not have the ability to respond to law enforcement because they are disabled, blind, or deaf.
The Chauvin verdict for me is accountability. We are a long away from justice. There are years of abuse & systemic racism that people of color continue to go through, with some losing their lives. At the hand of the people who are supposed to uphold the law and protect its citizens. Systems that are built for people of color to fail.
The bravery of Darnella Frazier to record the officer with her cell phone changed the narrative of how America is seen around the world. We now have to keep our foot on the gas in actively changing policies in our systems that discriminate against people. Remove homegrown racism out of our systems that will ever suppress individual growth. Call it what it is – racism – look it in the face, and handle it.
Philanthropy can help improve our world by standing firm against racism and racist acts that are barriers to the growth of citizens in our community – by creating opportunities for personal growth for those citizens through programming, education, and funding opportunities to assist with building skill sets individually. That will build a better, prosperous community that allows all people, no matter the color of their skin, opportunity."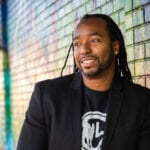 Hasan Stephens Founder & CEO, Good Life Youth Foundation
Entrepreneur in Residence, Le Moyne College
Co-Facilitator, The Leadership Classroom (TLC), Central New York Community Foundation
"It is difficult to use the Chauvin verdict as a litmus test for whether or not we are headed toward more accountability. The act of murder committed by Chauvin was so blatant and obvious that it was truly difficult not to convict him. However, almost daily we hear of incidents that involve the harm and killing of Black bodies that somehow don't match up to the test of unjustified killing criteria.
Members of the local community that are in positions of power need to think about how they can leverage their power to create equity for others. We must remember that equity in economics and access to opportunity go hand in hand. Society often forgets that. People need economics to make some things happen. Foundations must rethink the way in which they give money. Corporations must think about their collective responsibilities to others and to community. People must think about how they can individually help others and leverage their networks because it gets returned ten-fold.
Philanthropy must never be disconnected from the community they seek to serve. Find ways to get familiar with the needs and hurdles of the people you serve. Constantly question and re-evaluate your practices and giving habits. Assess how you are making an impact in the community. Are you helping organizations grow in capacity? Or, are you only giving to programs, yet expecting agencies to conduct great programming without the administrative capacity to do it? Spend a day in the life of your community agencies. Truly understand their gaps and hurdles. Connect with us on a higher and deeper level."