A U.S. Trust study found that people want their financial advisors to ask them about charitable giving. In fact, a third of clients surveyed think the topic of charitable giving should be raised in the very first meeting. Yet fewer than half feel their advisors are good at discussing personal or charitable goals with them.
Wondering how to start a conversation about charitable giving with your clients? Or looking to refresh your approach? As part of an ongoing series, we're asking some of Central New York's most experienced professional advisors how they 'pop the question' about charitable giving to their clients.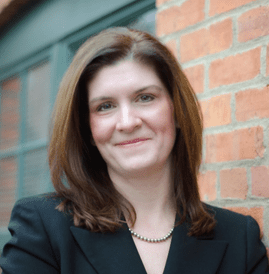 Hear from Karin DeLaney, Principal, Sloan DeLaney P.C. on how she 'pops the question.'
Why do you think it is important to bring up the topic of charitable giving?
I bring up the topic of charitable giving with nearly every client. Many people have some level of charitable inclination but do not understand the different ways they can incorporate charity in their plan or the financial benefits of doing so. Some clients don't believe they are "wealthy enough" for charitable giving until we have the conversation. I think it's just as important to openly and honestly discuss their charitable wishes as it is to discuss family dynamics and financial details. These are all vital elements to the process.
How do you learn about your client's charitable interests?
I request that my clients complete a brief questionnaire as part of the planning process that asks if they have charitable connections. Not everyone completes that questionnaire, however, we only use it as a guide and we always have the conversation across the table. Some people don't realize how to incorporate charity in their estate planning until you develop that idea in a conversation. The best estate planning is accomplished by having an open conversation with the client.
At what point(s) in your process do you bring up/revisit the topic of charitable giving?
It is different for every client; however, we usually have that conversation as part of the initial meeting.   Sometimes clients are hesitant to move ahead initially with any charitable giving for numerous reasons.  It could be they don't feel they have enough assets or they feel guilty for not leaving everything to family members, or simply that they never really considered including charity. As an advisor, you can usually gauge the level of interest and know when it is appropriate to discuss. I find that many of my senior clients who do not have children or whose children are financially independent view charitable giving more clearly as a way to leave a positive legacy. As my clients' lives change, their estate planning wishes change, too. It is, therefore, important to revisit the topic from time to time.
What questions or ideas about charitable giving do you find resonate the most with your clients?
Charitable giving is often fueled by personal life experiences. The more we can personalize the process, the easier it is. When I work with the CNY Community Foundation, I know that my clients can meet with someone face-to-face to help develop their wishes. This is a real asset to the planning process. When my clients learn that their personal wishes can be memorialized through charitable giving, they are more open to the idea.
How has your approach changed over the years?
My approach to charitable planning and estate planning in general has certainly changed over the years.  Most people shy away from talking about their estate plans. Dealing with mortality is already difficult and when combined with finances, some people can't think clearly through the task. When I sense that type of anxiety from a client, we take a step back and have a conversation about their families, their hobbies and their life stories. Sometimes it makes for long meetings, but the end result is almost always a better depiction of their intent. I am just helping clients write their stories. I want them to leave my office feeling a sense of accomplishment and relief.
Charitable planning should be accessible to all people at all levels. The conversations you have with a wealthier client are often different than the conversation with a client of more modest means. While advisors may use different tools to accomplish their goals, the intent is the same.