Ruth Shapiro Blumberg lived a life of volunteerism, and her charitable spirit will live on through a fund to benefit children created by her bequest to the Community Foundation. Ruth, who passed away at the age of 91, chose to create The Martha Fund as a lasing tribute to the daughter she loved and lost too soon.
Martha Blumberg accomplished great things in her short life – gaining recognition as a promising young artist when she was just 12 years old. In that same year, she began dialysis for a kidney disorder that was first diagnosed when she was 8. She was an honor student, artist, and musician, but she was constrained by a disease that forced her to undergo several organ transplants.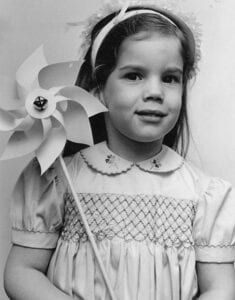 Despite her health issues, Martha graduated from Jamesville-Dewitt High School in 1979 and attended Yale University for two years. She was doing well in her studies but chose to leave school to pursue her passion for music. Martha found her need for frequent dialysis to be a hindrance to her career. She was hopeful that another transplant might free her from the tethers of a dialysis machine.
Martha died waiting for what would have been her third kidney transplant. Her death in 1985 at the age of 23 was devastating to her parents, Ruth and Sydney Blumberg. Sydney, a respected lawyer in Syracuse for more than 50 years, died not even a full year after his daughter's passing.
Ruth's life was forever changed by the loss she experienced. Martha was Ruth's greatest joy and she often referred to her adopted daughter as 'a gift from God.' She felt that it was a privilege to have Martha for the time that she did.
Through her grief, Ruth persevered and carried on with her lifelong commitment to many volunteer activities. She served as a children's docent at the Everson Museum of Art, a board member of the Syracuse Symphony, and a volunteer for Crouse Hospital. She was particularly proud of her efforts through the National Council of Jewish Women to establish a library in an inner-city school and the establishment of Martha's Room at Hospice to serve grieving children.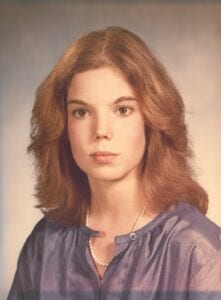 Martha's zest for life will be honored in perpetuity through The Martha Fund, a fund to support children's programs in Onondaga County. Countless children in our region will benefit from the generous commitment Ruth made to ensure that her daughter's memory would not be forgotten when she herself passed away.
We administer more than 50 'field of interest' funds that – like Martha's Fund – carry forward the mission of individual donors who want to support a particular issue or region. These funds provide grant dollars that can be deployed to meet community needs that arise in the chosen focus area over time.