Growing up, many of us dreamed of becoming doctors, firefighters or astronauts. We imagined careening around the cosmos and floating weightlessly near far-off stars and planets. For some students, blasting off into space is feeling more like a reality than science fiction thanks to a newly launched program.
"If you don't see people that look like you represented in the STEM profession, you may not see a career in it as a possibility," said Dr. Emily Stewart, senior director of education and programming at the Milton J. Rubenstein Museum of Science & Technology (MOST). "The foundation of our National Grid Future Innovators Program was bringing students into conversation and engagement with STEM professionals that looked like them."
Students are more likely to succeed when they have a role model to motivate them toward their goals, Stewart said. But due to our country's history of racial segregation, housing discrimination, and continued racial bias in hiring practices, there have been systemic barriers for Black students looking to enter into a career in STEM.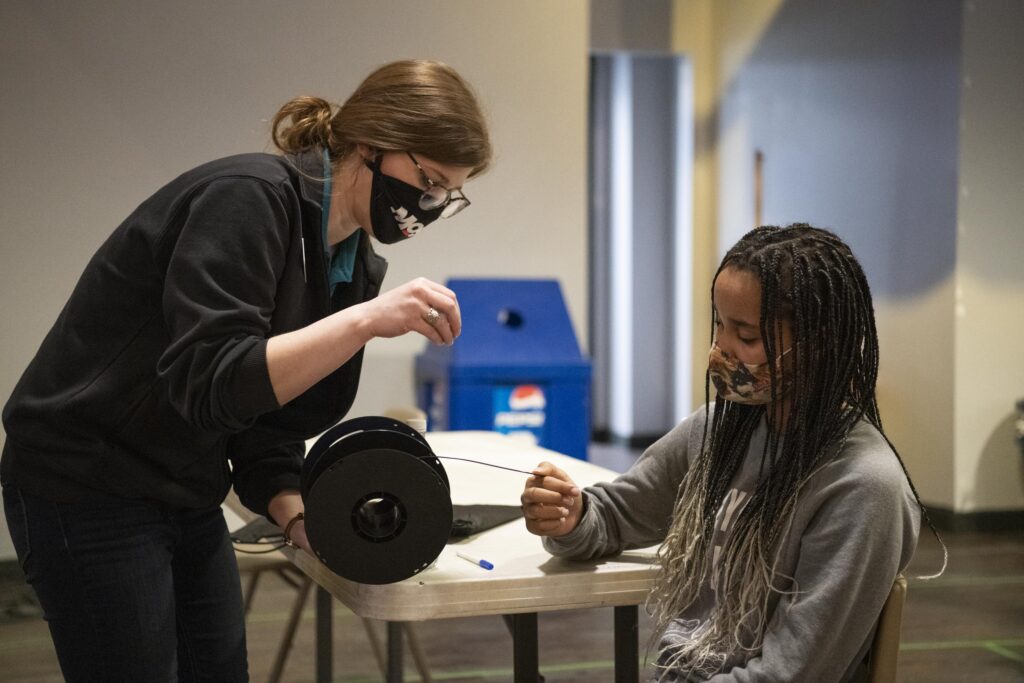 Black people continue to be underrepresented in the STEM field, holding just seven percent of STEM jobs that require a bachelor's degree. That's about half their proportion of the population, according to Pew research. Careers in STEM are projected to continue growing, while offering competitive wages.
It's in our best interest as a community to support efforts that ensure everyone's full and equal opportunity. We provided the MOST with a grant to launch its new after-school mentorship program, National Grid Future Innovators Program, for Black students in grades 6-9. Every other week, a group of local Black STEM professionals volunteered as mentors and helped guide students through hands-on career exploration in the areas of science, technology, skilled trades and manufacturing.
"We wanted to bring Black STEM professionals from our communities, people that know the city, know how to travel the local STEM professional pipeline to engage with our students over a sustained period of time," Stewart said.
Students are introduced to STEM careers through museum exhibits and a variety of hands-on projects. This includes participating in a lunar egg drop, using a 3D printer and even designing their own space stations.
During the first offering of the program in January 2021, students were asked to help design an outdoor exhibit on the museum's east lawn. They came up with plans that included planting native plants, installing shaded seating areas and designing a solar energy station.
Stewart was so impressed with their ideas that she plans to integrate some of them into the final exhibit. Stewart said the outdoor exhibit project exemplified the program's central mission: to combine community and STEM.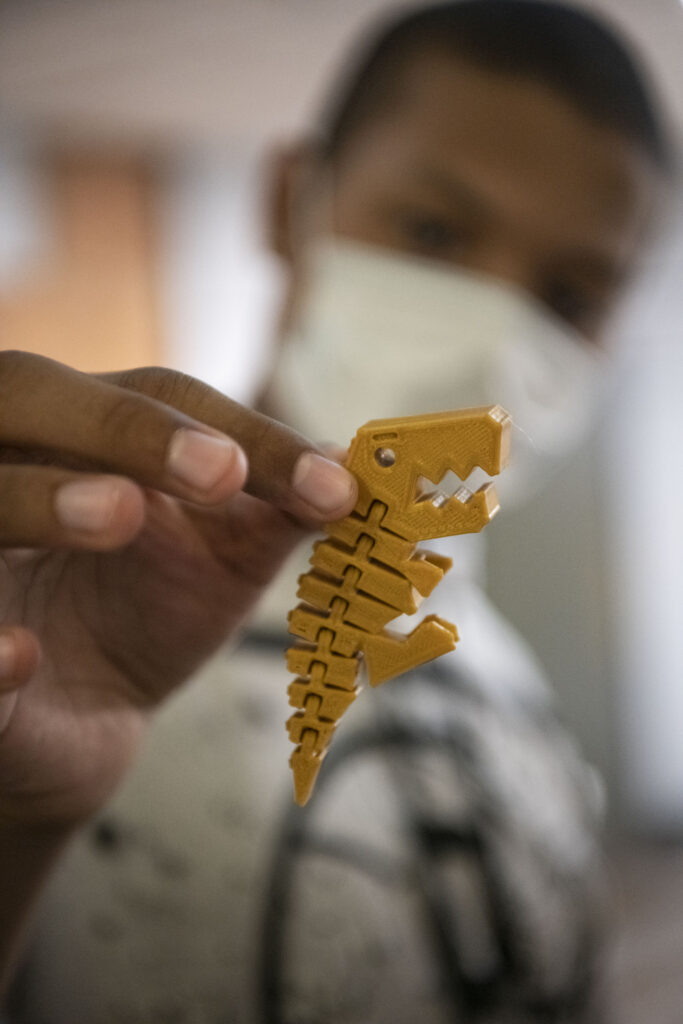 "Representation is important everywhere, not just in the STEM field, but also in the places that engage in science, like our museum," Stewart said. "As an institution we can bring students in to actively participate in designing exhibits, so they can say this is something we created, we generated, and is now on display at the museum. Seeing themselves not only in those careers, but also in places where science happens."
Mentors used the project to introduce students to related-STEM careers, including environmental engineering and architecture.
Stewart designed the program to be continuous, over the course of a school year, to build long-standing relationships between the mentors, students and museum educators.
"Long-term projects generate long-term interest, but they also have big costs," Stewart said. "The grant provided from the Community Foundation helped cover transportation costs and the purchase of individual technology needs."
Stewart explained that transportation can often be a barrier for students getting to and from programming, so the MOST offered pick-up points across the city. The program retained 100 percent of its students, and Stewart believes the ease of access and the mentor relationships kept students engaged.
"We want students to feel like this program was designed just for them. From the transportation to the snacks to the mentors," Stewart said. "It shouldn't be a burden to get here. That's what inclusion and access means. "
This year's programming ended in mid-June, but students will be back in October for a special call with an astronaut aboard the International Space Station.
"We can't wait for students to come back. We want them to feel at home here, to see all the opportunities that STEM can provide," Stewart said. "We want them to think that one day they could be on the other end of the call. They could be the astronaut talking to students from space."