John Spanfelner, an avid fisherman and nature-lover, established the Spanfelner Fund at the Community Foundation with his wife Anne to address the causes they cared about the most – the preservation of Central New York ecosystems and environmental projects that support and protect clean waterways.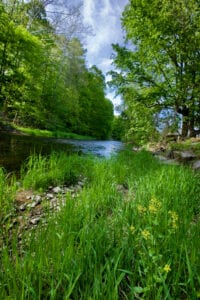 Visiting Idaho and Montana every year to fish, the couple felt a strong connection to nature and sought to honor it with their field-of-interest fund. When she passed away in 2003, Anne's will named the Spanfelner Fund as the beneficiary of her estate.
Since its establishment, the Spanfelner Fund has granted more than $300,000 to Central New York environmental organizations and projects, including the Chittenango Creek Walk. We helped John and Anne create an enduring legacy that will enrich the community for generations in ways they would be proud.