The Central New York Community Foundation board of directors recently elected two new members.
The following new members were appointed to serve their first three-year term: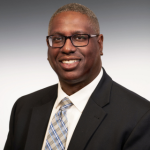 Warren Hilton, Ed.D, President, Onondaga Community College
Warren Hilton, Ed.D, is the president of Onondaga Community College and formerly served as the vice president of enrollment management and student affairs at Kutztown University. He earned a Doctor of Education from Drexel University, a Master of Arts in student affairs in higher education and a Bachelor of Science in computer science from Indiana University of Pennsylvania. Dr. Hilton is the immediate past board chair of the HealthSpark Foundation, and previously served on the board of the Lehigh Valley Red Cross and as a member of the Minsi Trail Boy Scouts Urban Scouting initiative.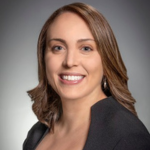 Leyla Z. Morgillo, CFP®, Financial Planner, Madison Financial Planning Group
Leyla Z. Morgillo, CFP® is a Financial Planner at Madison Financial Planning Group who has more than 15 years of experience in the financial services industry. Leyla received her Bachelor of Arts degrees in Economics and International Relations magna cum laude from Syracuse University. She holds the CFP™ certification and is the treasurer of the Financial Planning Association of Central New York, having recently finished her term as president. Leyla received national recognition by Investment News as one of their 40 under 40 honorees.
The Central New York Community Foundation is a public charity that turns community dollars into community change. Established in 1927, it receives contributions from donors, manages them to grow over time and then distributes funding to address the region's greatest needs. The foundation has invested more than $270 million in community projects that benefit Central New York. It also serves as a civic leader, convener and sponsor of strategic initiatives that foster a thriving and equitable region and address the most critical issues of our time.