Pam Monaco is a woman of many talents and many passions. From her school days as soccer team captain to her time teaching art at Onondaga Central Middle School and then serving as assistant principal of Fayetteville-Manlius High School, Pam has always put forth her best effort to be a positive force for those around her.
"Figure out what your passion is and live a life that shows it." This philosophy – along with her guiding values of authenticity, integrity and compassion – has guided her personally and professionally as a friend, school and wellness educator, artist, gardener and volunteer. It has also taken her on many journeys – across the globe, up and down mountains, and within the Central New York community.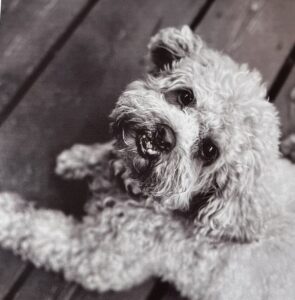 Pam credits her parents, Dorothy and Marshall Reisman, for helping to develop her sense of adventure, her affinity for people, and her commitment to acts of service. Following in her parents' example, Pam has sought to make a difference where she lives, engaging in a wide range of board and volunteer roles over the years.
Pam's generous nature is most apparent in her ability to connect with others. As she has given freely of her time and energy to people of all ages, she has often derived joy, wisdom and inspiration from them. It was this same spirit that led Pam to the Community Foundation, after reading another woman's story of giving. Pam had assumed that creating a philanthropic legacy of her own was beyond her reach until she discovered that she could leave a lasting gift through her estate to imbue positive energy into her community for years to come.
Working with the Community Foundation and professional advisors, Pam developed a charitable legacy plan for The Chi-Obi Fund. Chi, in addition to being the name of Pam's first dog, is also another word for energy; Obi, which is the name of Pam's present dog, is another word for heart. When Pam passes away, The Chi-Obi Fund will sustain her legacy by providing ongoing support to causes that have touched her heart, like the Master's School in Westchester County, NY where she spent her formative years; the Rosamond Gifford Zoo where she volunteers and has served on the volunteer council; InterFaith Works where she has donated her time on the Leadership Award committee and various community programs; and local organizations supporting animals, the arts, education, wellness, nature and the environment.