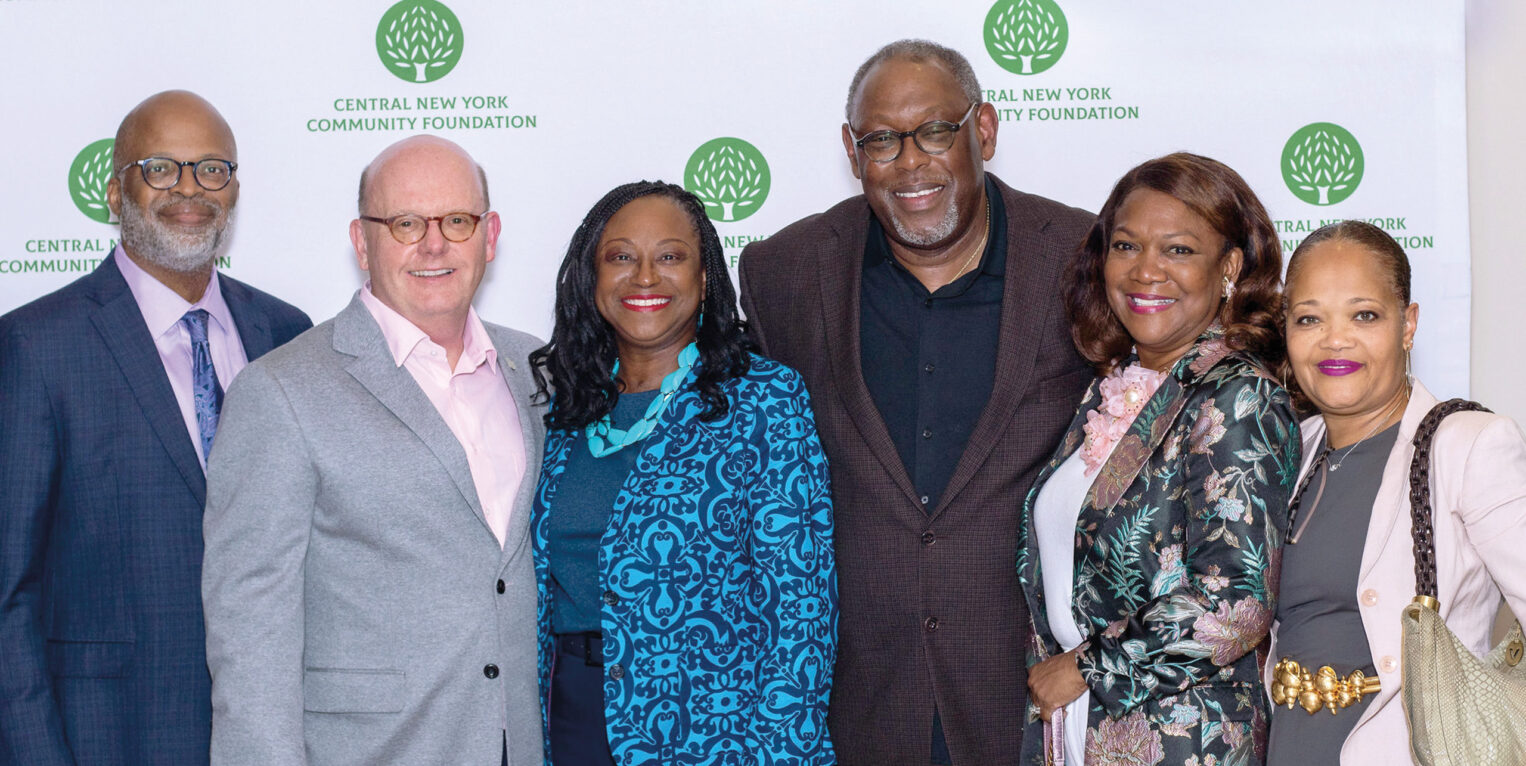 Year in Review
Pictured Above: Peter Dunn Farewell Reception | Photo Credit: Shanay Bradley
PETER'S FAREWELL 
In January, we announced that our president & CEO since 2008, Peter Dunn, would be stepping down in June. Our region has benefited enormously from Peter's leadership as he led us through tremendous growth and impact over the past 15 years. During his tenure, our annual grantmaking increased from $5.2 million in 2008 to $18.1 million in 2022 and our staff grew from 16 employees to 25. Under Peter's leadership, we grew our scope and visibility and greatly increased our impact on Central New York by expanding our geographic reach through new regional funding efforts in Oswego, Cortland and Cayuga counties. Our CEO search is underway and we look forward to welcoming our new leader in the months to come!
STRATEGIC PLANNING
Last June we marked the conclusion of our former five-year strategic plan. Since then, we embarked on a journey of evaluation to inform the development of our new plan, which will take us through our centennial year of service to the region. Studies conducted by The Center for Effective Philanthropy as well as focus groups and interviews led by Gwen Webber-McLeod of Gwen, Inc., uncovered positive outcomes as well as opportunities for us to advance our work.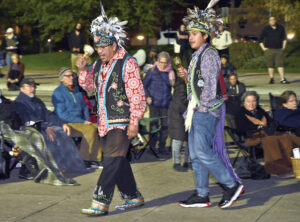 COMMUNITY OUTREACH
In our effort to expand our equity work and honor the practice of trust-based philanthropy, we implemented a rigorous community engagement program to create more meaningful connections with our residents, grassroots groups and community-based organizations. These connections lay the foundation for building relationships of trust and collaboration to better meet the needs of our community.
BLACK EQUITY & EXCELLENCE CONVERSATION AND CELEBRATION EVENT
Grant recipients, applicants, supporters and future supporters of the Black Equity & Excellence Fund joined us for our inaugural annual networking event to celebrate Black excellence. Conversations and connections allowed partners and grantees to come together and share experiences with one another.
NEW REPORT DISCOVERS OPPORTUNITY FOR LOCAL CHARITIES' FUTURE
This year we commissioned research conducted by LOCUS Impact Investing. The findings indicated that a combined net worth of $245 billion in Onondaga, Oswego, Cayuga, Madison and Cortland counties projected to undergo an 11% transfer between generations, totaling $25 billion over the next 10 years. We released this data in an effort to encourage residents to set aside a portion of their assets for the long-term benefit of the region. Learn more at 5forcny.org
RECOGNIZING THE NATIONAL DAY OF RACIAL HEALING
To celebrate the National Day of Racial Healing, we partnered with three other regional community foundations to host a virtual event featuring New York Times best-selling author and economist Heather McGhee. Her bestseller, The Sum of Us: What Racism Costs Everyone and How We Can Prosper, is a look at the true cost of racism – not just for people of color, but for everyone. The webinar-style event drew more than 1,000 attendees from across the state who joined to hear what McGhee learned from interviewing Americans of all races during her journey across the country.
NEW TRAINING PLATFORM FOR ORGANIZATIONS SERVING HISTORICALLY EXCLUDED COMMUNITIES
We partnered with an online platform called Resilia to bring new training and coaching opportunities to nonprofits in Central New York for the first time. Resilia offers technology and one-to-one coaching to support effectiveness, creativity and workflow in nonprofits across the country. Twenty-five local nonprofit organizations led by and serving Black, Asian, Latino, Native American and LGBTQIA+ communities or people with disabilities were chosen to participate in the first cohort this year.
PARTICIPATORY BUDGETING
In 2022, we launched a participatory budgeting project to address childhood lead poisoning in Syracuse by increasing lead testing of children. Over a nine-month period, Syracuse residents, community leaders and nonprofit organizations came together to design solutions that would be most effective in their neighborhoods. In May, we invited all Syracuse residents to take part in a one-day online and in-person vote to choose which citywide project would receive $150,000 in grant dollars to help increase childhood lead testing and awareness. Learn more about the participatory budgeting process and the winning project here.
$125,000 GRANT FOR LEAD POISONING ABATEMENT
Our LeadSafeCNY initiative received a third grant from the Mother Cabrini Health Foundation to put toward the cost of replacing exterior doors and windows in rental units in which low-income individuals reside. The $125,000 grant allowed Home HeadQuarters to expand its reach citywide and remove significant lead hazards from affordable rental units.
LAUNCH OF SUSTAINABLE RESPONSIBLE IMPACT INVESTING
In early 2019 we began exploring opportunities for different investment strategies to further align our mission of social good with financial return, expand our donor network and make a social impact at the same time. This year we implemented a Sustainable, Responsible Impact (SRI) investment pool for our current and prospective donors and fundholders. Our SRI investment pool seeks to support, promote and advance the values and impact areas embodied in our mission and vision. The primary values identified that are guiding our SRI pool are community, leadership, diversity, excellence, service, empathy, compassion, justice, and respect.
AFFILIATE FUNDS
Our four Affiliate Funds had an outstanding year of fundraising and grantmaking to support nonprofits across the region. In partnership with the John Ben Snow Memorial Trust, the Greater Pulaski Endowment Fund distributed $33,480 in grants; in addition, the Cayuga Community Fund distributed $84,520 in grants, the Oswego County Community Foundation distributed $32,260 in grants and the Women's Fund of Central New York distributed $50,000 in grants.