We gratefully acknowledge the generous community-minded individuals, families and organizations that established 41 new funds at the community foundation this year. They will benefit the community now and for generations to come.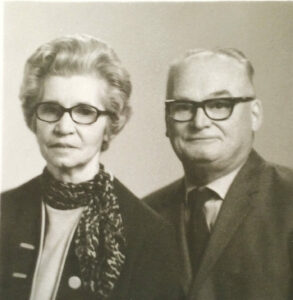 MARTHA, GRACIA & ROBERT LEOPOLD FUND
When Martha Leopold was young, she came down with the chicken pox, causing damage to her ear that resulted in permanent hearing loss. Nevertheless, her parents supported her and helped her overcome whatever barriers she faced. They encouraged her to travel, get involved in the community and pursue her dreams. She remained incredibly close with them both until their passing.
Even though she had a hard time in school, there were things about it that Martha liked. She felt that her education was a privilege and worked hard to keep up in school, graduating from Liverpool High School in 1963. She later worked for Merchant Bank where she worked for 30 years.
Both her father and mother volunteered at St. Paul's Lutheran Church and were always helping other people. Religion and giving back were important pieces of their lives.
Martha chose to name this fund to include her parents, Gracia Cottet Leopold and Robert Leopold, as a way to honor them as a part of her family's legacy. This fund will provide perpetual support in Central New York to address the community's greatest charitable needs.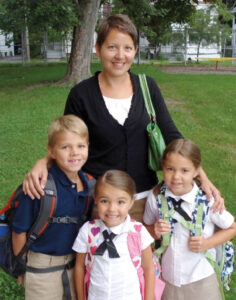 DELISA KERWIN MEMORIAL FUND
Delisa Kerwin graduated from Corcoran High School in 1990 and attended Onondaga Community College. She was employed by the Onondaga County Parks Department. Delisa enjoyed cooking, gardening, walks with her dog, Dewey, and spending time in Cape Cod, Pyramid Lake, the Outer Banks and New Hampshire. More than anything, she adored her loving friends and family, especially her three beautiful children. As a way of celebrating Delisa's life and legacy of kindness, her family and friends established this fund to provide annual scholarship aid for students attending Most Holy Rosary School and Bishop Ludden Junior Senior High School.
AGENCY FUNDS
Cayuga County CVB Investment Fund
Cayuga County CVB SRI Fund
FMYLA Eric "Zack" Lorraine Scholarship Fund
Landmark Theatre Fund
Skaneateles Parks & Conservation Preservation Fund
Syracuse Stage Fund
Vera House Foundation
COMMUNITY FUNDS
5forCNY Fund
Ellen T. & David R. Bacon Fund
Martha, Gracia & Robert Leopold Fund
DESIGNATED FUNDS
Mike Caster Grateful Heart Award
Hillick Family Fund
Delisa Kerwin Memorial Fund
Leinbach Memorial Fund
John R. Macholl Educational Assistance Fund
DONOR-ADVISED FUNDS
50S Employee Fund
Backus Family Giving Fund
James C. Burns Fund
John & Alexandra Condon Family Fund
Donohue Family Fund
Farm Credit East Cares Employee Fund
Freyer & Lewis Family Foundation
Chedy Hampson Charitable Fund
Hancox Wood Family Fund
Kathy Hanley & Matthew Burns Foundation
Herbert Family Fund
Julia M. Huff-Rivett Fund
J & J Charitable Fund
Joly Charitable Fund
Michael Kent Fund
Mark & Mary Ellen McAnaney Fund
Penny McCurn Stuart Fund
Profound Foundation
Rayo Family Foundation
John A. Santillo Fund
Vargo Brodie Fund
Visconti Family Fund
FIELD-OF-INTEREST FUNDS
Westminster Presbyterian Northside Concerns Fund
SPECIAL PROJECT FUNDS
STEM From Dance Fund
For a full list of our funds, please visit cnycf.org/funds.
The donors listed in this section made their contributions between April 2022 and March 2023.