The Leadership Classroom monthly sessions end with a one-word reflection on the day's work: "Powerful." "Together." "Community." "Joy." 
This call to reflection sits at the heart of what I think is so powerful about The Leadership Classroom, it gives grassroots organizations a time to think about their work, learn from others, and build toward a better tomorrow.
Since its founding in 1994, The Leadership Classroom (TLC) has brought together residents or grassroots groups that are active in improving the quality of life in their neighborhoods. Through monthly training sessions with other Syracuse leaders, TLC teaches the practical skills that help make stronger, more effective neighborhood and grassroots leaders. At the end of the 10-month program, participants are eligible for a $5,000 Community Foundation grant to activate that gained knowledge.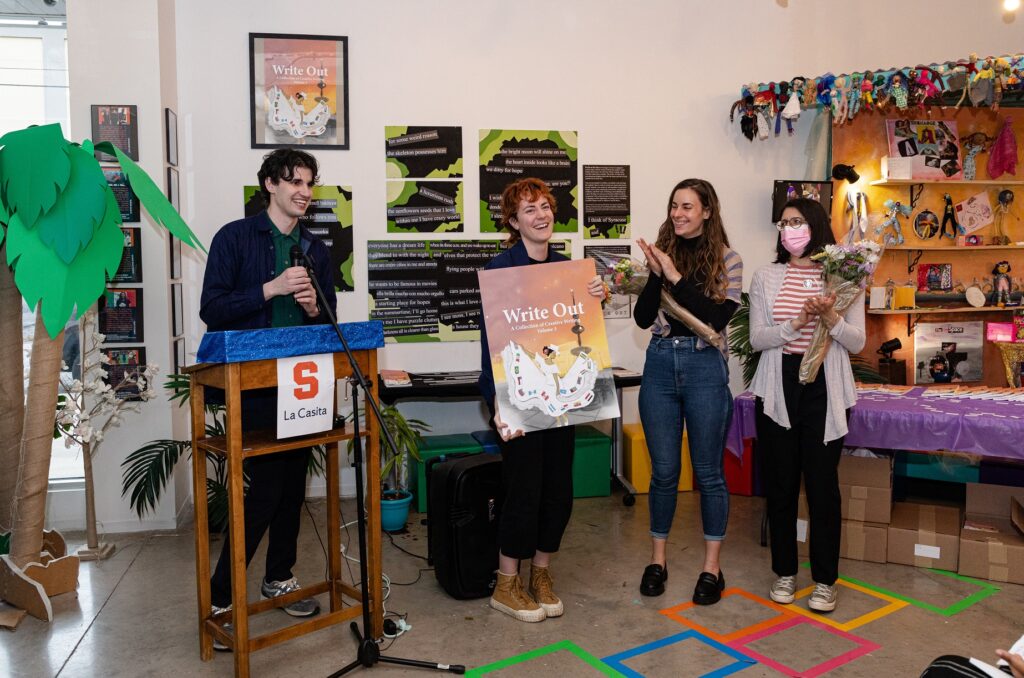 I participated in this past year's Leadership Classroom as the team leader for Write Out, a grassroots organization that I founded in 2020 and currently direct. Write Out connects local artists, writers, and university students with youth-focused afterschool programs to offer weekly, year-round creative writing workshops. These workshops are designed to get students excited about writing and storytelling. Since our founding, we've worked with more than 700 Syracuse youth from the ages of 6-18.
During the year, we hold more than 100 workshops with nearly 25 volunteers. It's a labor of love that asks volunteers to give up evenings and weekends to hold space for young people. When working with youth, there's no room for ego, our writing mentors give their time and energy after-work and school in order to engage with our city's young writers. It takes coordination and long emails and a lot of self-reflection to run successful weekly programming. All of the work is worth it when you see a young writer's face melt into joy as they read their name in print for the first time, or that look of elation when they finish performing their work to a crowd.
As an organization, it's easy to get caught-up in the weekly grind of year-round programming, but it's harder to give yourself time to reflect on where you are going and where you want to be at the end of the year, five years, or decade. TLC provided us the time and space to take stock of our accomplishments and plan for a better future.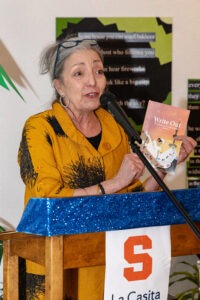 Every month, our incredible Write Out team gave up their Saturdays to meet with our TLC cohort to learn from the leadership of InterFaith Work's Beth Broadway and Good Life Youth Foundation's Hasan Stephens, with support from the Community Foundation's Qiana Williams and Ayana Sallee. We grappled with logic models and organizational structures. We discussed fundraising and capacity building. We talked nonprofit status and data collection. These are necessary lessons to build community impact, but the real value of TLC are the people it brings together.
The room was filled with folks that cared deeply about our city and its many assets, while working to address its problems. The Leadership Classroom brought these community leaders – of all ages, races, religions, and backgrounds – together to learn from each other. I am a better person, leader, and community member from being in that room. Without TLC none of us would have ever been together for that amount of time with that specific group of people. Our cohort forged deep bonds and had conversations that you rarely get to have with strangers. During one session, our TLC cohort took a bus tour around our city, and each team talked about their work as they pointed to the buildings they work in and the churches where they worship. I learned more about our city in one day than in the decade I lived here.
I hope that you seek out and support the incredible work of this past year's cohort: The African American Association of Senior Citizens, Black Girls Don't Get Love, John 6:12 Ministries, and Rise Above Poverty's Battle Ready Men. They are making Syracuse an even better place to live and I am honored to have witnessed their care and commitment to our community. They helped us see our organization in a new way and buoyed our spirits as we worked to build our organization.
The Leadership Classroom allowed us to reflect on what it means to be a grassroots organization in this place. Based on the lessons we learned and using our Community Foundation grant we are currently generating training and onboarding materials that will be used to grow our organization for the future. We now have the tools to continue to build and we have a community that we can call for help and support. I am grateful for the time we spent reflecting on our organization's mission and future.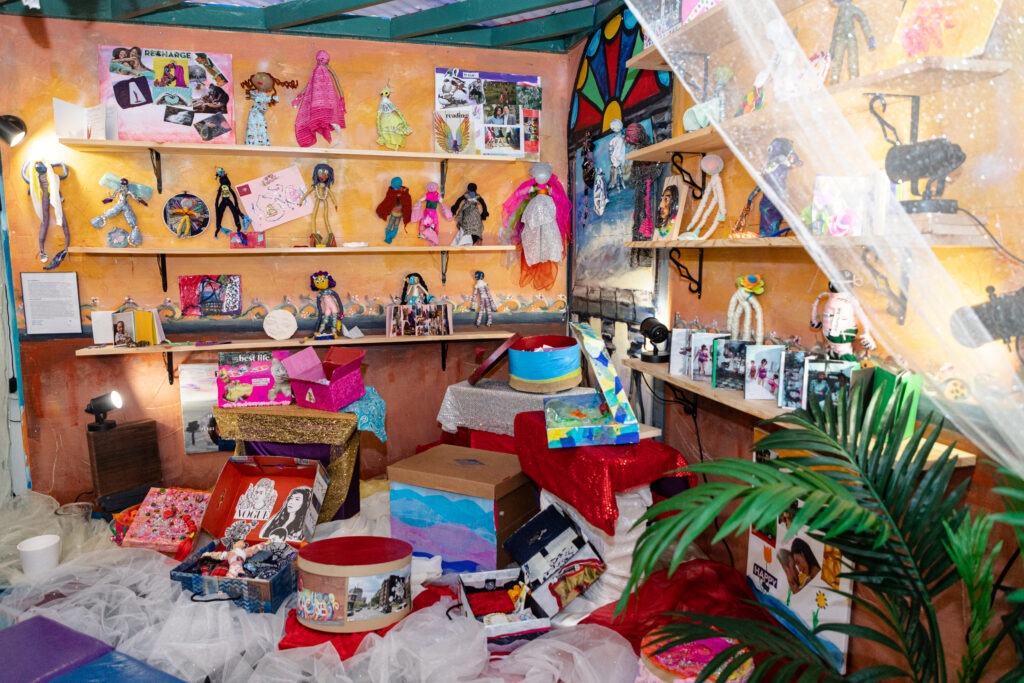 If I had to describe my TLC experience in one word, it would be Gratitude. Gratitude for the people I met. Gratitude to early Saturday mornings and morning coffee. Gratitude to the City and its keepers. Gratitude to bus rides, logic models, and shared knowledge. Gratitude for this place and those invested in it. Gratitude for more than 25 years of TLC cohorts that illuminated our way. Gratitude, unending, for all of it.